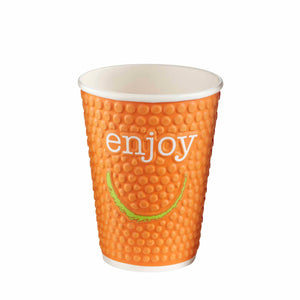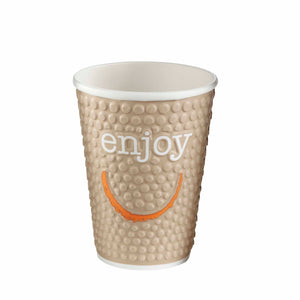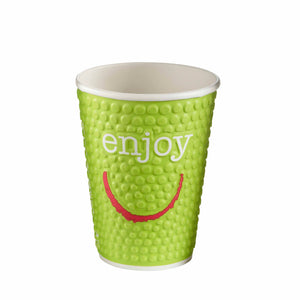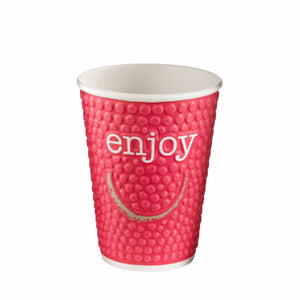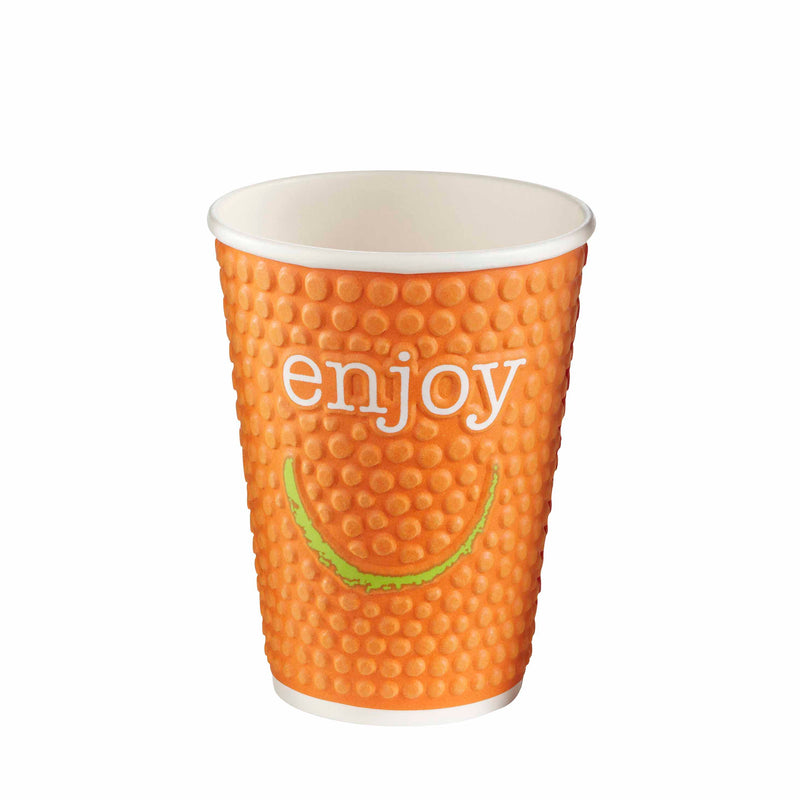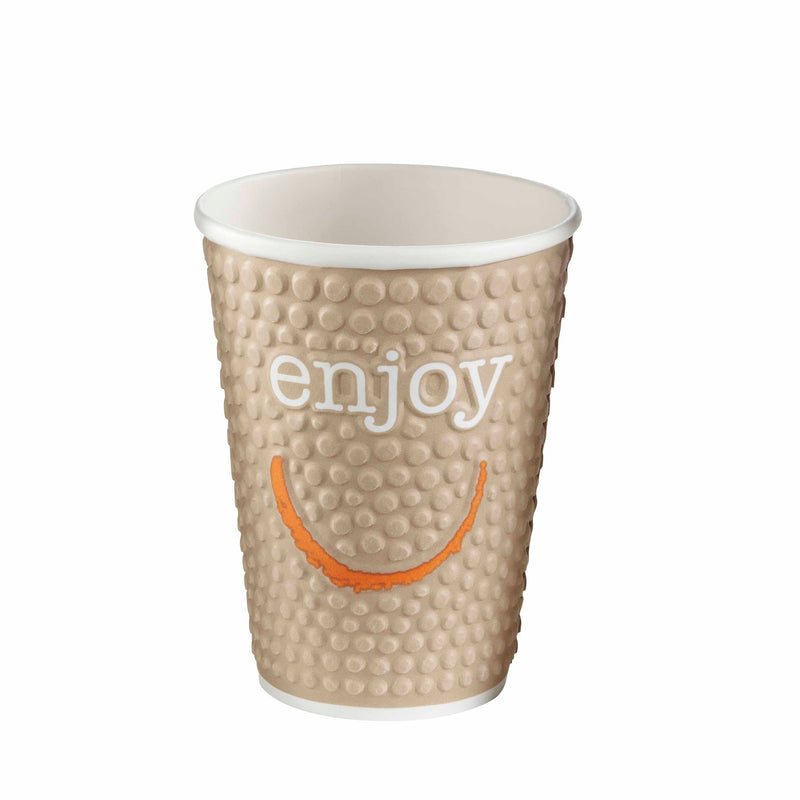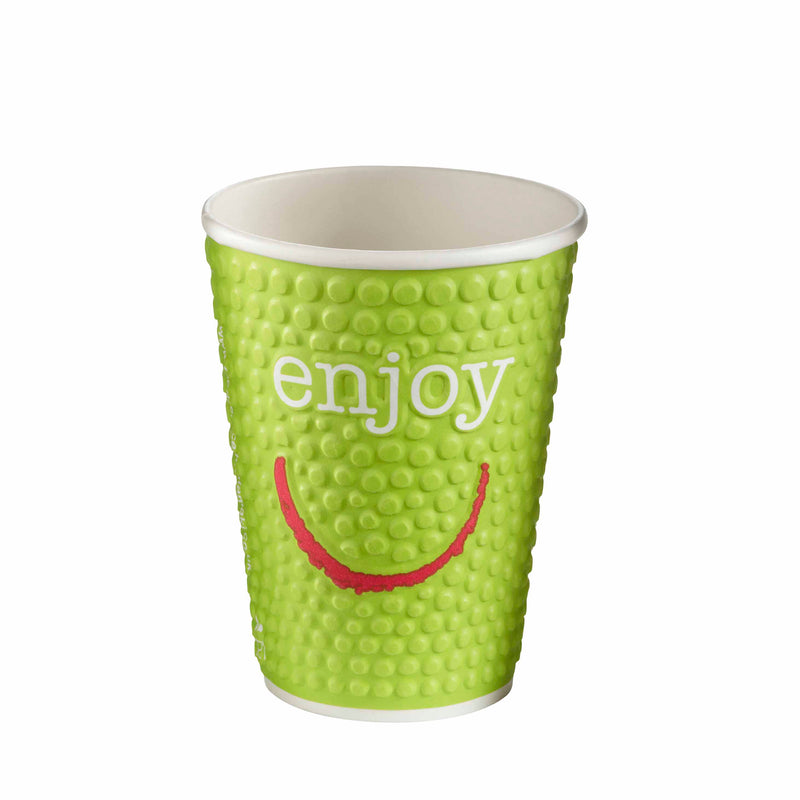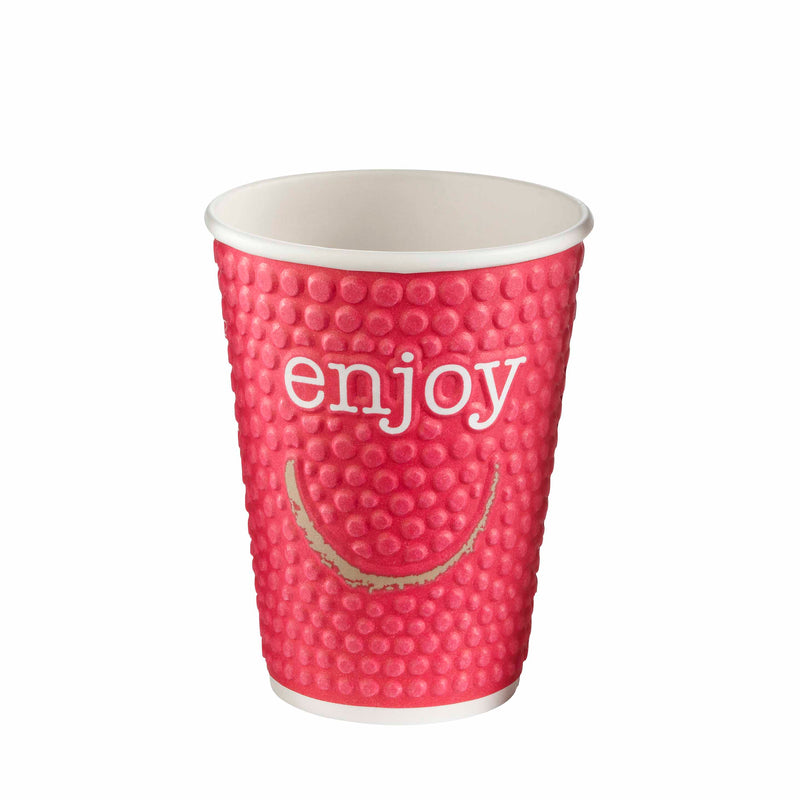 12oz ENJOY Coffee Cups
'Enjoy' printed double wall cups are the perfect choice for those who love hot beverages on the go! Whether it's a frothy cappuccino, creamy latte or a
luxury hot chocolates, these cups are designed to keep your drinks hot and your hands cool.  
The bubbled outer layer not only enhances the insulation, but also adds to the cup's aesthetic appeal and vibrant colours - Citrus Lime, Hot Cerise, Zesty Orange and Nice 'n' Natural.
Available in 9oz, 12oz and 16oz sizes, these cups are not only stylish but also practical as the double wall structure eliminates the need for double-cupping or sleeves, reducing costs and storage space.  
Please note that the lids are sold separately.
Capacity: 350ml
Outside Diameter: 90mm
Case quantity: 680
Lide Code: 10392G1, 10388
Product Code: 10385B