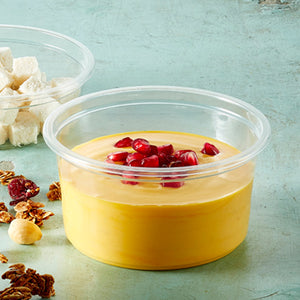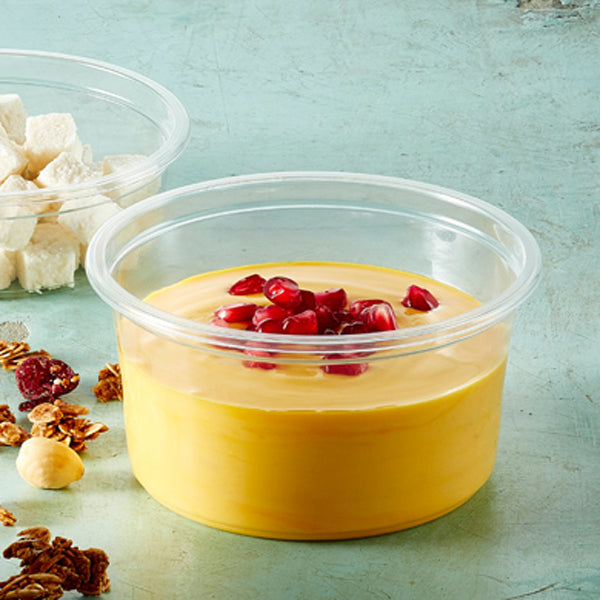 12oz rPET Cold Deli Pot
Elevate your food experience with our innovative and eco-conscious deli pot today using our 12oz rPET Cold Deli Pot!
Crafted from high clarity, durable rPET material, these pots are not only functional, but also offer exceptional visibility to showcase your delicious culinary creations. What sets our deli pot range apart is its unwavering commitment to sustainability - made using 100% renewable energy and 100% recyclable, it's a step towards a greener future.
Whether you're grabbing a quick snack on the go or storing leftovers in the freezer, our deli pot is your perfect companion. Please note that the lid is sold separately, and while it's freezer safe, it's not ovenable or microwaveable. 
LID SOLD SEPARATELY

Dimensions Top : 101 mm
Dimensions Base : 80 mm
Height : 58 mm
Capacity : 12oz (330ml)
Case Quantity : 1300
Lid code : 10455B1
Product Code: 10455A