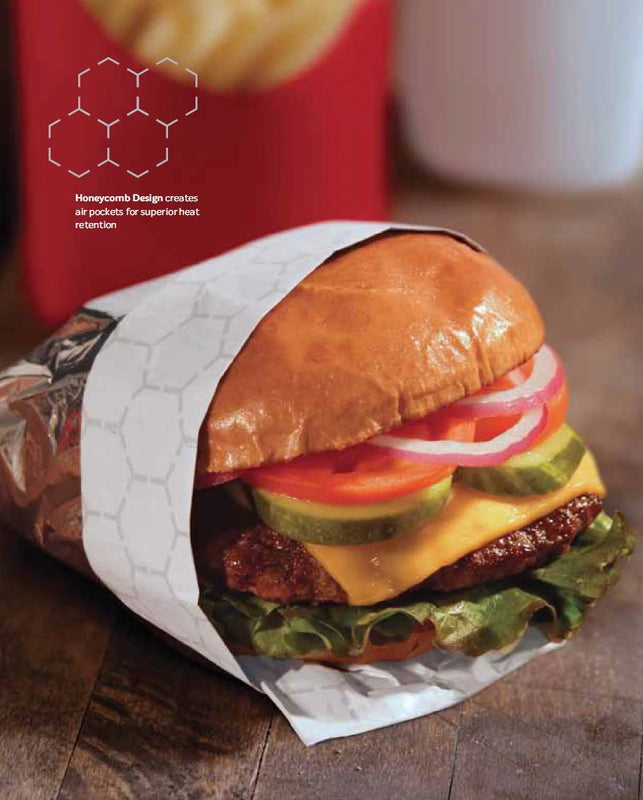 40.5x35.5cm Aluminium Foil Sheets
Our 40.5x35.5cm Cater-wrap aluminium foil sheets are a convenient and practical choice for catering needs.
These embossed foil sheets are interleaved, ensuring that each sheet easily pulls the next one through, making them ready for use. The neat pack is designed to be placed at a workstation, providing caterers with premier quality textured foil sheets that are perfect for wrapping.
With pre-cut sheets, you can eliminate unnecessary waste as you only use what you need, reducing costs and minimizing environmental impact. These foil sheets are ideal for wrapping burgers, ensuring that your food stays fresh and delicious. 
Case : 2 packs x 500 Sheets
Product Code: 10037H