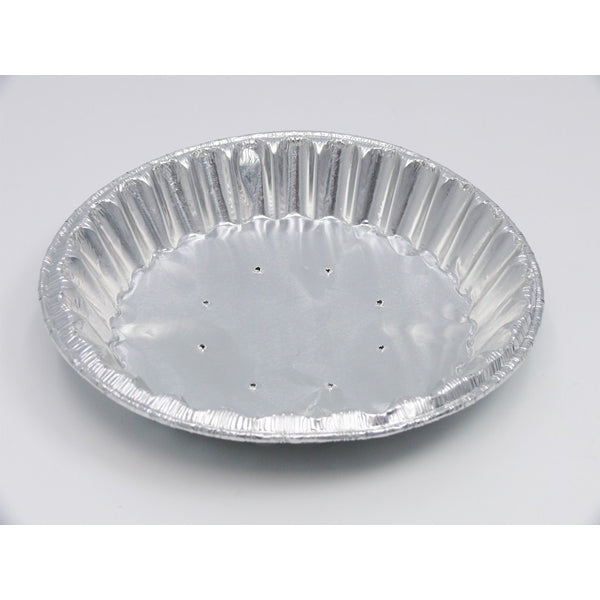 Round Pie Foil Plates
The perfect addition to your baking essentials!
Made from high-quality aluminium, these plates are durable and sturdy, ensuring that your pies are well-supported while baking. Coming with a rolled edge that adds extra strength and makes them easy to handle. 
The plates are ovenable and can be used to bake your pies to perfection. However, please note that they are non-microwavable. Offering a convenient way to bake your pies, saving you time and energy on clean-up. They are also perfect for transporting your pies to parties or potlucks without the risk of damaging them. 
Dimensions : Top Out (mm) 128mm / Top In (mm) :113
                       Base (mm): 95 / Depth (mm) :20
Capacity: 162cc
Case Quantity :1300
Product Code: 101947A