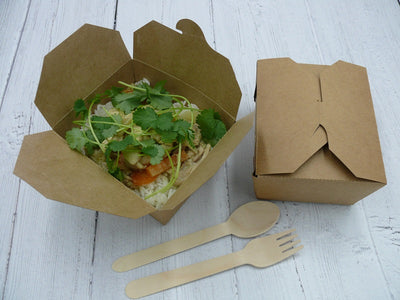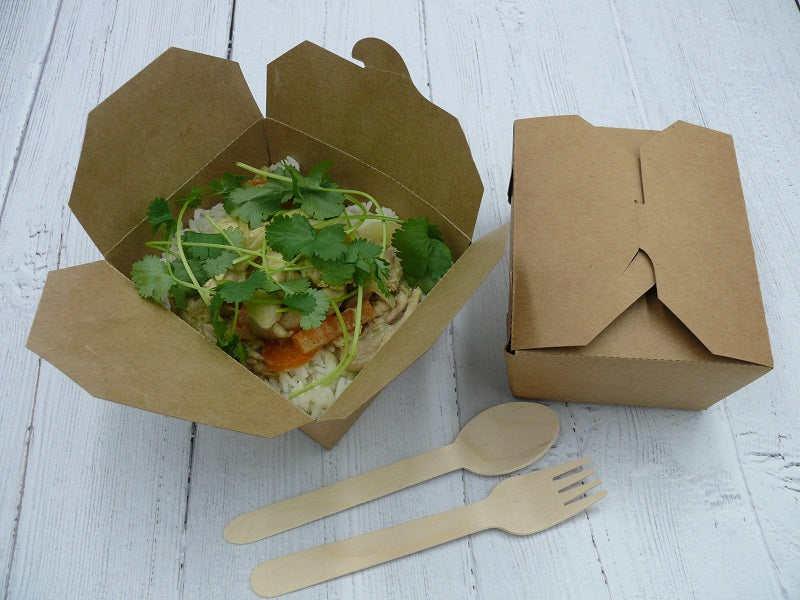 Take Away Food Box #0
Revolutionize Your Takeaway Experience with our Takeaway Food Box - Convenience, Sustainability, and Style Combined!
The perforated Kraft Food Box with a folding lid, crafted from premium 300gsm kraft paper with a PE lining. This box is designed to elevate your dining experience with unbeatable convenience and sustainability. Tear off the lid with ease to reveal a sturdy and strong container that's leak-resistant and can be used as a bowl. Enjoy your food directly from the box, making your on-the-go meals hassle-free and mess-free.
Made from 100% recycled and environmentally friendly materials, this food box is not only functional, but also eco-conscious, making it the perfect choice for those who care about the planet. Whether you're serving hot, cold, wet, or dry foods, our versatile food box can hold it all, making it ideal for salads and a wide range of takeaway delights.
Make a statement with your takeaway packaging and choose a solution that's not only practical, but also environmentally responsible.
Dimensions: Base/Top (mm)
Dimension: 155/140x95/85x50mm
Capacity : 700ml
Case Quantity : 200
Product Code: 12931