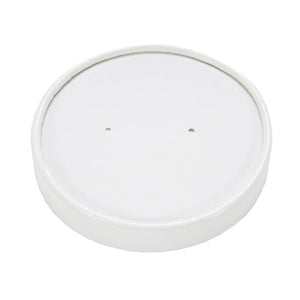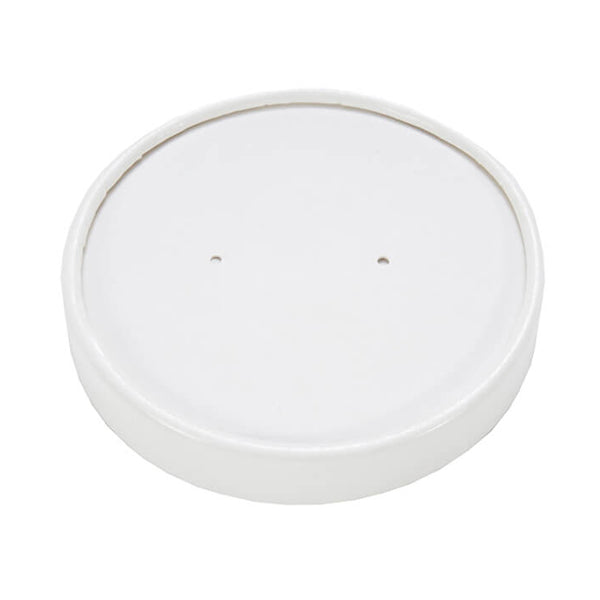 White Paper Vented Soup Lid
The White Paper Vented Soup Lid is a high-quality and eco-friendly option for serving soups and one-pot dishes such as stews and chilli. It is made from double thickness food grade poly paper, ensuring it is safe for food contact and 100% recyclable, making it an environmentally friendly choice.
The vented design of the lid allows for steam to escape, preventing condensation and ensuring optimum product protection for soups and one-pot dishes. It is suitable for use on warm shelves at a maximum temperature of 85°C for up to two hours, making it ideal for catering or takeout services.
The lids are also safe for freezing, refrigerating, and microwaving with the lid on, providing convenience and versatility for both hot and cold foods. It is great for serving hot foods like soup and pasta on the go, as well as cold and frozen desserts such as ice creams and frozen yogurts.
With good insulation, helps to keep meals warm for longer, ensuring that food stays at the desired temperature during transportation or consumption. It is also adjustable according to customers' desires and needs, providing flexibility in portion sizes or customization options.
Case Quantity : 500
***Use with Cup code : 10473 / 10474 / 10475 / 10476***
Product Code: 10477