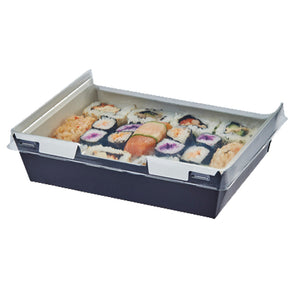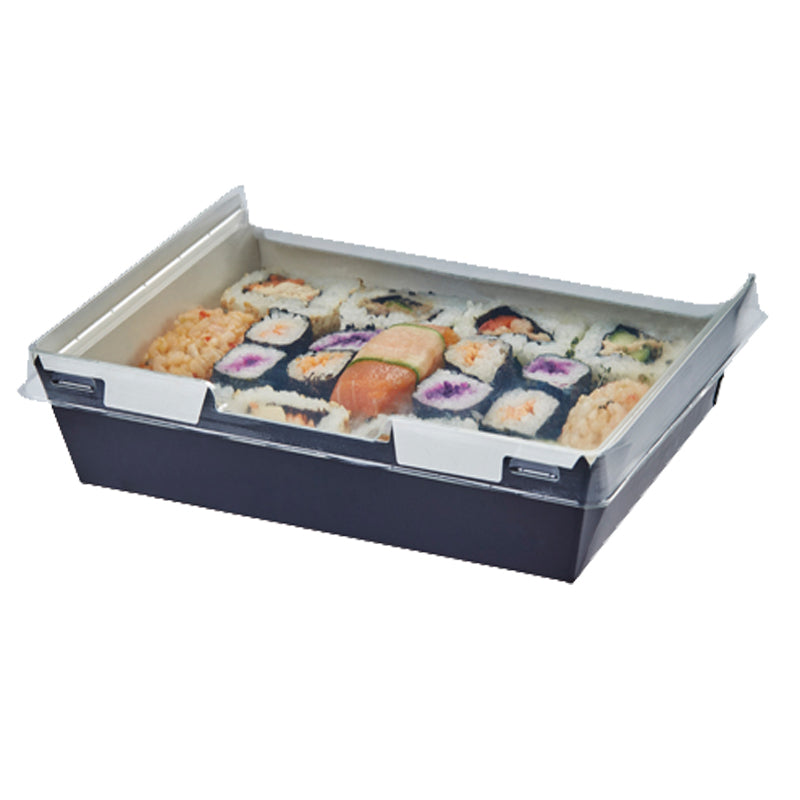 1110ml Combione Black tray with rPET Lid
Showcase your cold food products in a stylish and sustainable manner with the 1110ml Combione Black tray with rPET Lid.
A unique and outstanding packaging solution that combines two materials to create a product with exceptional on-shelf visibility. This salad box is unlike any other, designed to make your products stand out and captivate consumers.
The Combione Black tray features a PE lined paperboard that is grease and moisture resistant, ensuring that your cold foods, salads, sushi, fruit salads, and more stay fresh and delicious. The integrated recycled clear rPET anti-fog hinged lid offers greater visibility to your products, allowing customers to see the appetizing contents inside.
This salad box is supplied formed and nested, making filling and packing quick and efficient, while also maximizing space in shelf displays when stacked. The combination of materials used in this packaging solution makes it not only visually appealing but also environmentally responsible. It is made with recycled and recyclable plastic, reducing its impact on the environment and promoting sustainability.
Size/Volume: 190/170x147/127x45mm

Capacity : 1110ml- 37.5fl.oz
Case Quantity: 200
Product Code: 90951