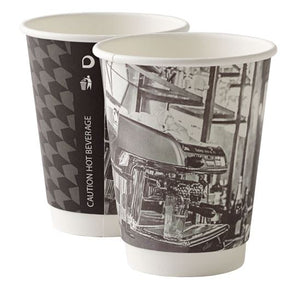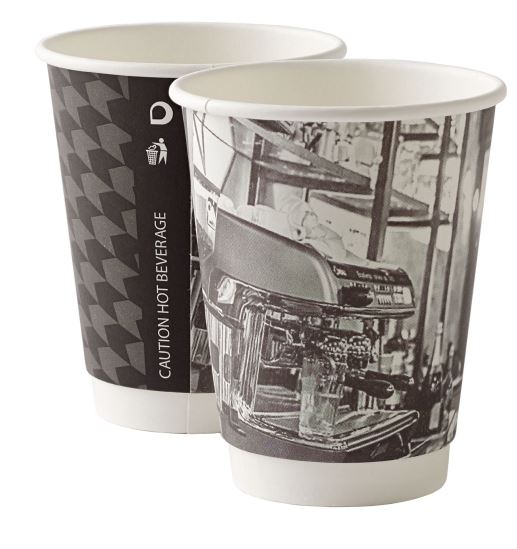 12oz BARISTA Double Wall Coffee Cups
Introduce our 12oz Barista Double Wall Coffee Cups to your restaurant, café, - the perfect companion for all your coffee-to-go adventures! Crafted from premium food-grade cup stock, these cups are designed to elevate your coffee experience while keeping your beverage hot and your hands cool.
Built to last with double wall cardboard construction, these cups feature a single poly-coated lining that ensures maximum durability and prevents any leakage. The attached insulating layer keeps your coffee hot for longer, allowing you to savour every sip without worrying about temperature.
Not only functional, but visually stunning, with their mixed design, these cups add a touch of style to your coffee routine, making you stand out from the crowd. Whether you're enjoying a classic black coffee or a fancy latte, these cups are the perfect canvas for your favourite brew.
LIDS SOLD SEPARATELY

Height : 110mm
Outside Diameter : 90mm
Case Quantity : 500pcs
Match with 2 style of Lids :
White plastic lid code : 10392F1
Black plastic lid code : 10388
Product Code: 10382A