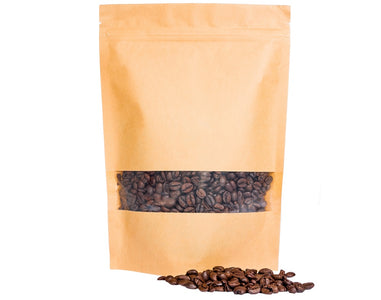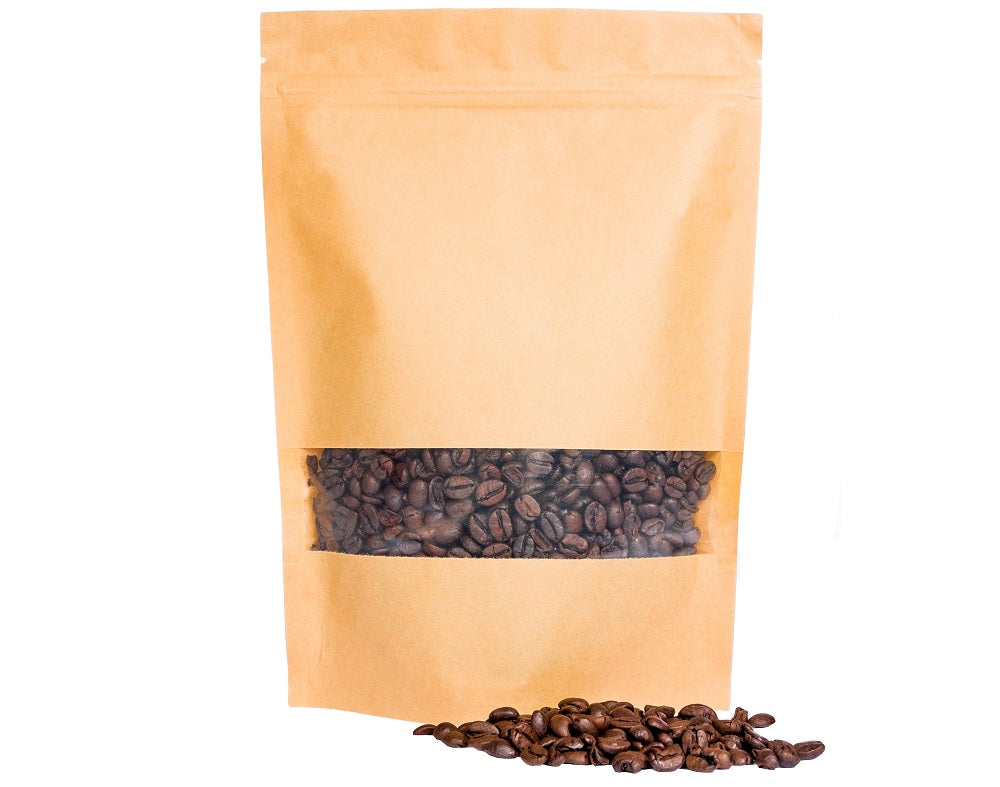 16x22cm Brown Stand Up Pouch with Window
Introduce our 16x22cm Brown Stand Up Pouch with Window, a versatile and practical packaging solution for your dried food or granola, tea, dehydrated herb, coffee pod, salts, jerky, candy, snacks, and more!
Our pouch features a resealable and clear window, allowing you to easily see the contents inside. The top of the pouch is designed with a pole grip that ensures a tight seal, along with a tear notch and self-sealing zipper for easy opening and closing.
Made from strong kraft paper material, our pouch is designed to stand up on its own, making it ideal for displaying in a window or on shelves. The matte window adds a touch of elegance and allows your customers to easily identify the contents inside.
With a size of 16x22cm and a 5cm base to zip closure of 19.5cm, our pouch has a capacity of approximately 700g-900g, making it perfect for storing a variety of dry goods. Please note that this pouch is not suitable for liquid storage.
Our Brown Stand Up Pouch with Window is not only functional, but also environmentally friendly as it is made from kraft paper, which is a renewable and recyclable material. It is a great choice for eco-conscious businesses and individuals who prioritize sustainability.
Dimensions : 16 x 22 x 5cm
Case Quantity: 100
Product Code: 10012