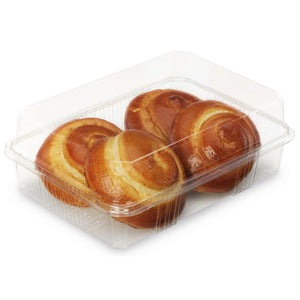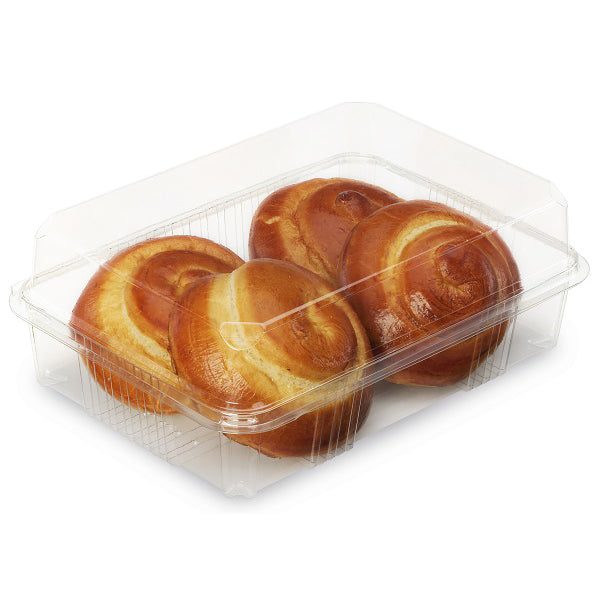 206x115x80 Traitipack Rectanuglar Hinged Pack
Indulge in the perfect packaging solution for your bakery treats with Our Rectangular Cake Box with Hinged Lid!
Made from durable APET material, this box is designed to keep your pastries, buns, and more safe and fresh.
Featuring a hinged lid, our cake box makes it easy to open and close, providing a secure and air-tight seal. No more worrying about your goodies getting stale or losing their freshness!
Lightweight and crystal clear, this pack allows your delicious creations to be showcased in all their glory. The sleek and transparent design adds a touch of elegance to your baked goods, making them even more irresistible to your customers.
Whether you're a professional baker or a baking enthusiast, our Rectangular Cake Box is the perfect choice to package and transport your treats with confidence. Its easy closure, air-tight seal, lightweight design, and crystal-clear appearance make it the ideal packaging solution for all of your bakery needs. Elevate your bakery game with our Rectangular Cake Box with Hinged Lid, and let your baked goodies shine!
Dimensions : 206x115x80mm

Case Quantity : 240
Product Code: 10050K