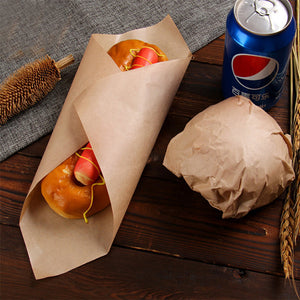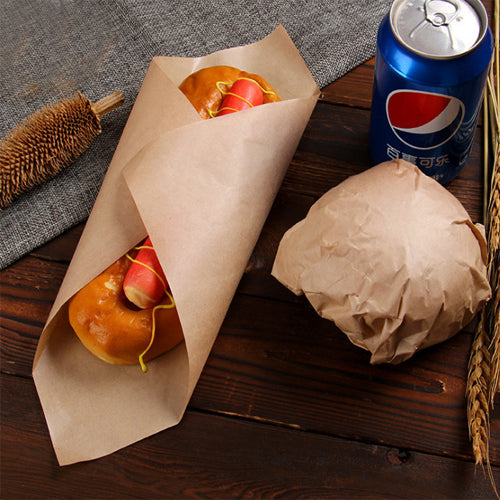 275x300mm Brown Greaseproof Paper Sheets
The versatile and eco-friendly solution for all your food packaging needs!
Measuring 275x300mm, these sheets are perfect for wrapping up delicious treats in takeaways, bakeries, and even for that classic fish and chips experience.
Made from high-quality greaseproof paper, our sheets are designed to keep your food fresh and delicious, while providing a reliable barrier against grease and moisture. Whether it's storing leftovers in the fridge, freezing your favorite treats, reheating in the microwave, or even baking in the oven, our Brown Greaseproof Paper Sheets have got you covered!
But that's not all! Our sheets are also environmentally-conscious, made from sustainable materials and fully recyclable. You can feel good about using them in your business or household, knowing that you're making a responsible choice for the planet.
With their tear-resistant and easy-to-handle design, our Brown Greaseproof Paper Sheets are not only practical, but also add a touch of creativity to your food packaging. Wrap up your culinary masterpieces in these rustic sheets and impress your customers with a unique and eco-friendly presentation.
Case Quantity : 960 Sheets
Product Code: 10253A