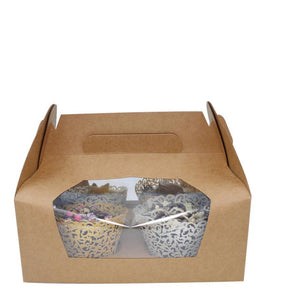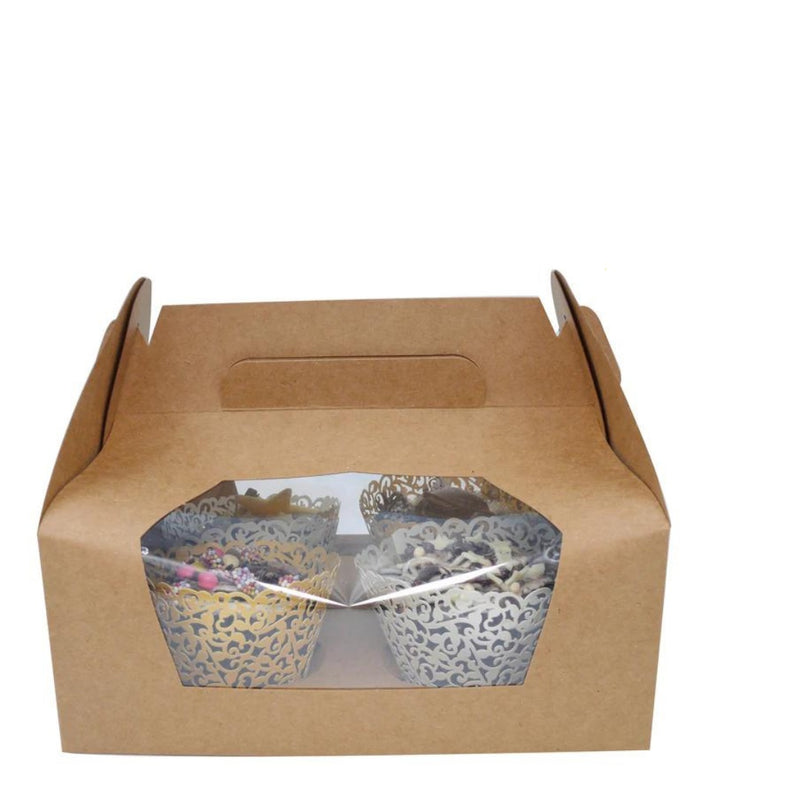 4 Cupcake Kraft Box with Handle
Elevate your cupcake experience with this charming and functional cupcake Kraft box with handle.
Featuring a convenient handle for easy transport, this box is designed to hold your cupcakes securely with a 7cm divider/insert to keep them perfectly spaced.
Made from food grade card and enhanced with a film window, this box showcases your sweet treats at the same time keeping them fresh. With its effortless assembly and stylish presentation, it's a perfect choice for any occasion or thoughtful gift.  
Box size : 150x200x160mm
Case Quantity : 100/100
Product Code: 12938