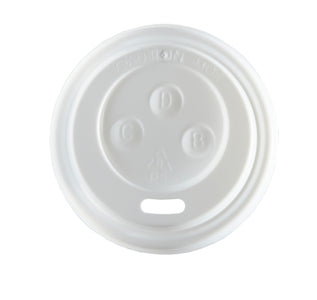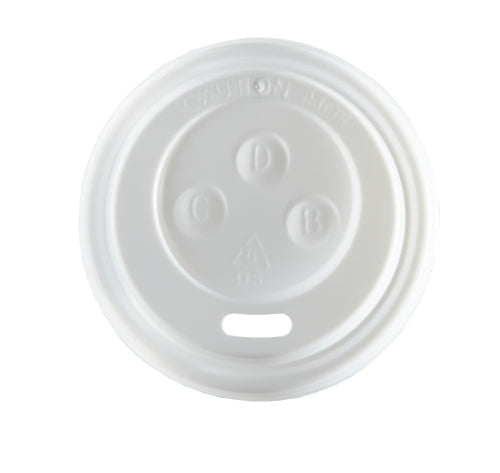 4oz White Plastic Sip Lids
Provide a spill-proof and convenient solution for your customers with these sip-thru travel lids that perfectly fit our 4oz paper coffee cups!

Specifically designed to fit our 4oz paper coffee cups for a seamless 'coffee to go' experience! These domed, sip-thru travel lids are perfect for the fast-paced coffee market, providing a convenient and spill-proof solution for your on-the-go customers.
Made from high-quality plastic, these white lids are durable and reliable, ensuring that your beverages stay securely contained without any leaks or spills. The domed design provides ample space for frothy cappuccinos, lattes, or other specialty drinks.
Featuring a sip-thru design, these lids allow your customers to enjoy their hot or cold beverages without having to remove the lid, making it convenient for sipping on the move. The white colour adds a clean and professional look to your coffee cups, enhancing the overall presentation.
Please note that these lids are specifically designed to fit single wall coffee cups, providing a snug and secure fit. They are not suitable for double-wall or insulated cups.
Case Quantity : 500

Use with cup code : 10387KB
Product Code: 10388A