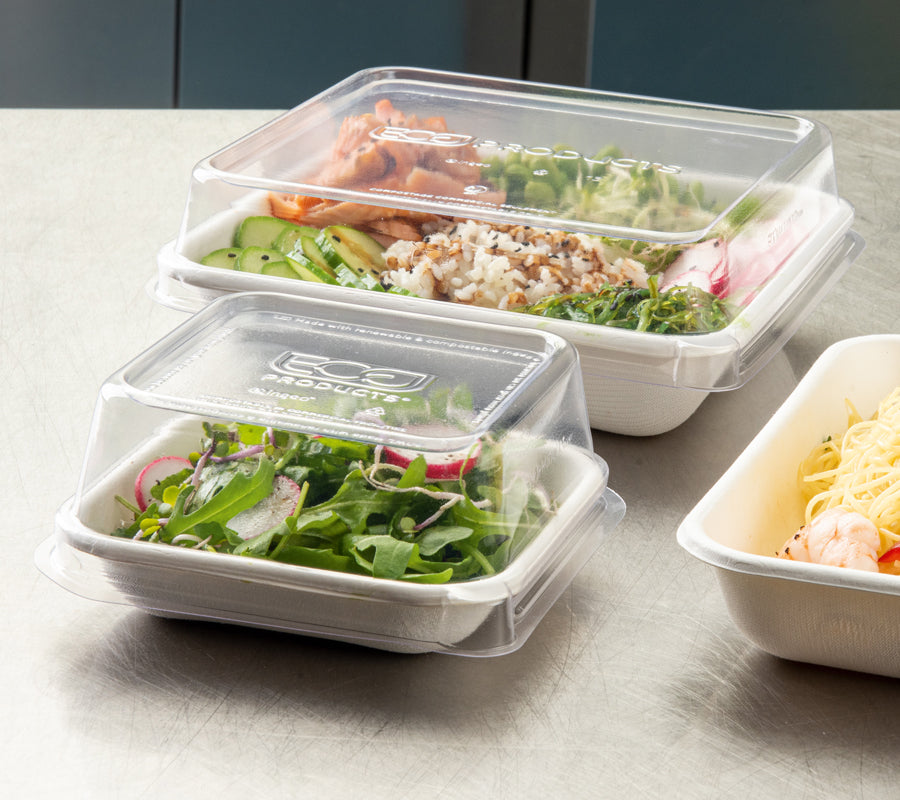 5" Square Wordview Takeaway Container
Experience the perfect fusion of sustainability and performance with Eco Packaging's 5" Square WorldView™ Takeaway Container. Our newest line of take-out containers is meticulously designed to deliver exceptional environmental benefits without compromising on quality.
Crafted with sugarcane bases, a rapidly renewable resource, our WorldView™ Containers are not only sturdy and resilient but also ASTM D6868 compliant for compostability. These bases are grease- and cut-resistant, making them ideal for various types of food, and they are also microwaveable and freezable, ensuring convenience and versatility.
But that's not all - our commitment to sustainability extends to our lids as well. Our renewable and compostable PLA lids are perfect for cold foods, providing an eco-friendly alternative to traditional plastic lids. These lids are BPI-certified compostable, meaning they will naturally break down without harming the environment. Additionally, our RPET lids are made with 100% post-consumer content, reducing the use of virgin plastics and promoting recycling.
Dimension :  5.1 x 5.1 x 1.1 inch

***Lid sold separately***
Use with lid code : 12217
Product Code: 12216