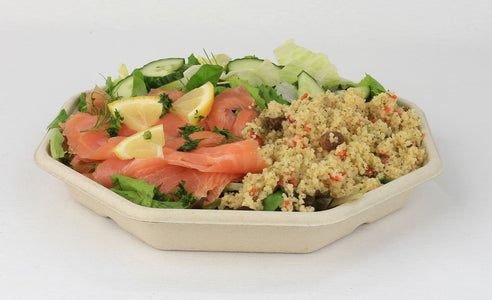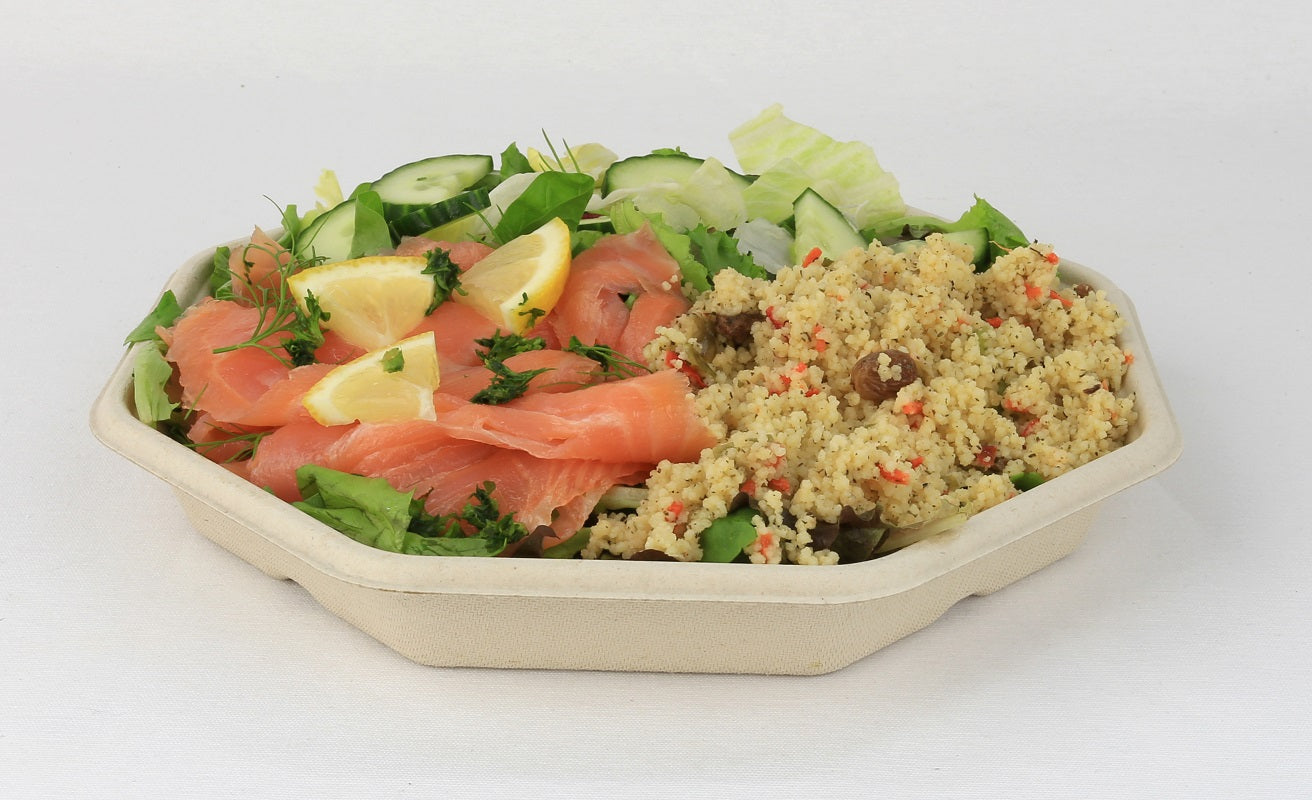 830ml Pulp Octagonal Plate
A sustainable and eco-friendly choice for your food-to-go options!
Made from bagasse, a by-product of sugarcane processing, this plate is not only biodegradable, but also compostable, making it an environmentally responsible choice for your business.
Unlike plates with laminated coatings, this Pulp Octagonal Plate is free from any laminated coating, ensuring that it is fully compostable and does not contribute to plastic pollution. It is a great alternative to traditional plastic or foam plates, helping to reduce your environmental footprint.
The octagonal shape of this plate adds a unique and eye-catching design to your food presentation, making it ideal for street food traders and caterers who want to create an attractive and eco-friendly packaging solution. With a generous capacity of 830ml, this plate is perfect for serving a variety of food options such as noodles, curries, pasta, salads, and more.
LIDS SOLD SEPARATELY
Dimensions : 23x23 cm
Height : 3 cm
Case Quantity : 300
Lid code : 12050LD
Product Code: 12050