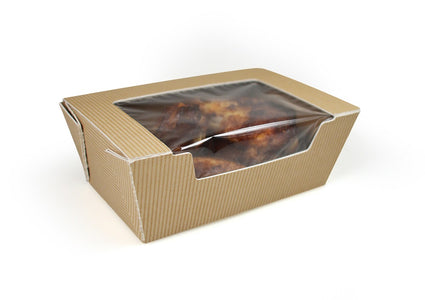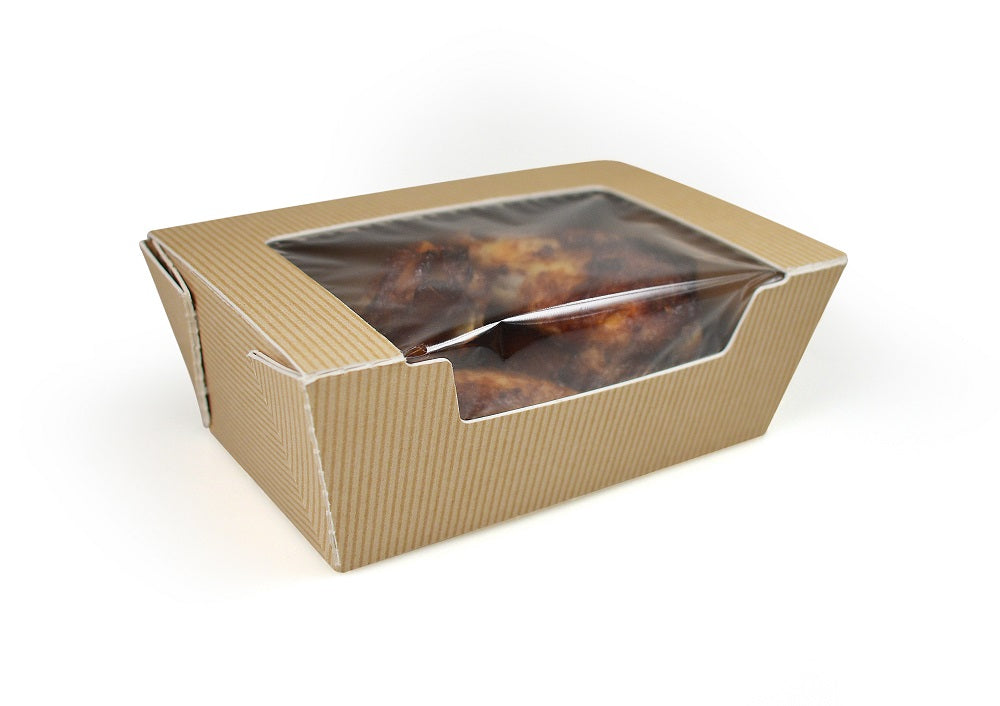 Hot Food Boxes
Bring the perfect solution for all your delicious and hot-to-go snacks using our Hot Food Boxes!
Made from durable paper board with a PP film window, these boxes are designed to keep your food hot and fresh, while allowing customers to see the tempting contents inside. Perfect for a variety of hot snacks, such as chicken wings, nuggets, pieces, and potato wedges, these boxes are a convenient and stylish choice for any food establishment.
The paper board construction provides sturdiness and insulation to keep your hot food at the optimal temperature. The PP film window allows customers to see the mouth-watering treats inside, enticing them to indulge in your delicious offerings. Whether you're running a food truck, a concession stand, or a quick-service restaurant, these Hot Food Boxes are the perfect packaging solution for your hot and crispy snacks.
With their versatile design and high-quality materials, our Hot Food Boxes are ideal for serving up a variety of hot snack products. Plus, they are disposable and easy to stack, making them a practical and efficient option for busy foodservice environments. Upgrade your hot food packaging game with our Hot Food Boxes and keep your snacks hot, fresh, and irresistible!
Dimensions : 152.75mm x 124.5mm x 55mm
Case quantity : 810
Product Code: 12305