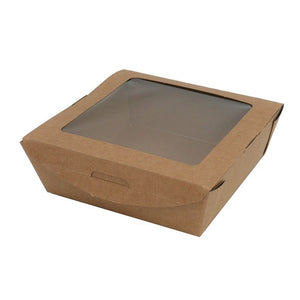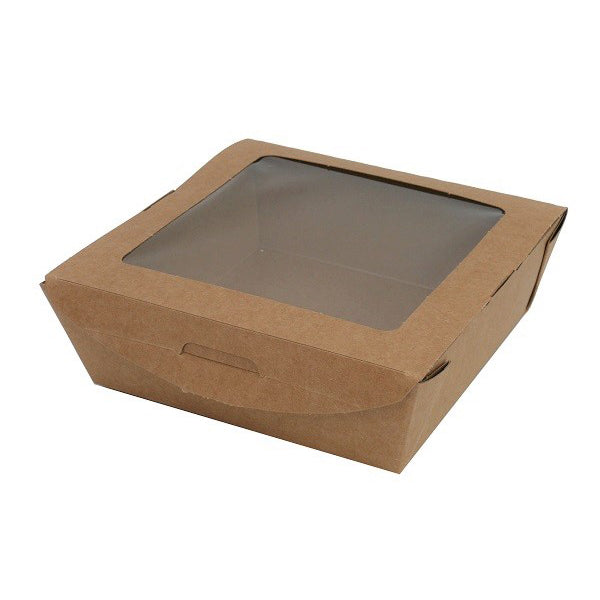 Plastic Free Medium Salad Boxes
Indulge in sustainable and eco-friendly packaging with our Plastic Free Medium Salad Boxes!
Made from paper, these salad boxes offer a responsible and environmentally conscious solution for serving salads and pasta dishes.
With their grease and water resistant properties, our salad boxes are designed to keep your food fresh and delicious. They are perfect for serving a variety of cold foods, such as pasta salads, mixed greens, and more, making them versatile for a wide range of culinary delights.
In line with our commitment to sustainability, our salad boxes are compostable, recyclable, and biodegradable. By choosing our paper-based salad boxes, you are making a positive impact on the environment and contributing to a greener future.
Add a personal touch to your salad boxes with our bespoke print option, allowing you to showcase your brand or logo. Customization not only enhances your packaging but also promotes your commitment to sustainability, showcasing your dedication to responsible business practices.
Make a conscious choice for the planet and choose our Plastic Free Medium Salad Boxes for your food service needs. Embrace sustainability, functionality, and eco-friendliness with our paper salad boxes that are perfect for serving cold food, while minimizing your environmental footprint. 
Dimensions : 120/140x120/140x45mm
Case Quantity : 300
Product Code: 10244M