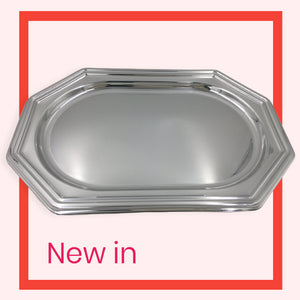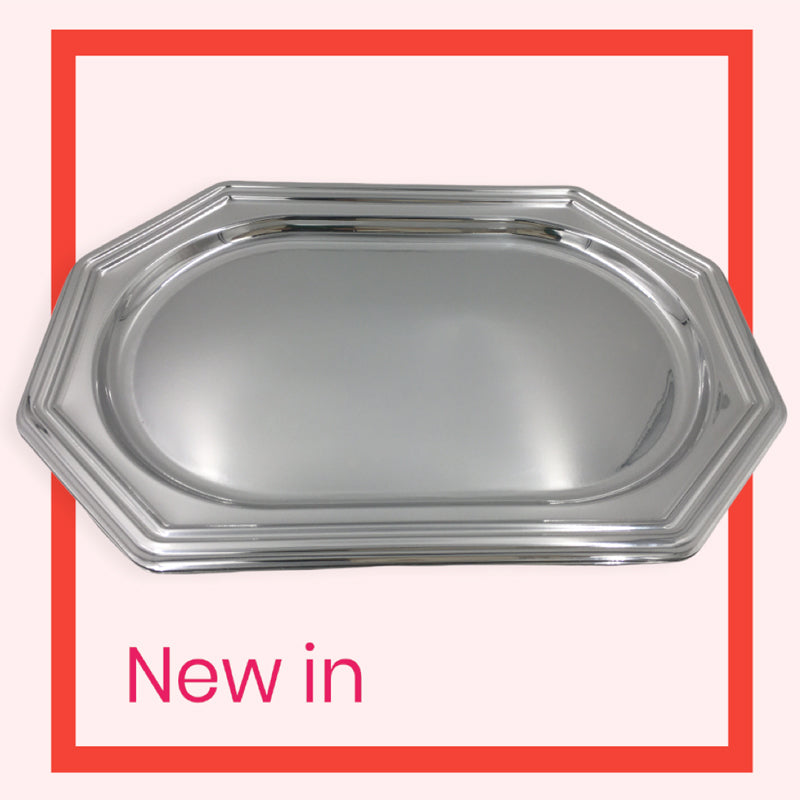 Silver Large Octagonal Catering Platter Base
Elevate your food presentation at buffets, parties, and functions. with our premium quality APET material, this silver plastic platter base is durable, stylish, and perfect for any caterers.

With its large octagonal shape, this platter base provides ample space for displaying a variety of food items, from appetizers to main courses. The 'non-slip' silver base ensures that your food stays in place during transport and service, minimizing spills and messes. The firm clip closure ensures a secure fit with our clear plastic lid (sold separately), keeping your food fresh, protected, and hygienic.
Made from reusable and recyclable materials, our silver large octagonal platter base is a sustainable choice for businesses that prioritize eco-friendly solutions. It is also stackable, allowing for easy storage and efficient use of space.
As used by professional caterers, our silver large octagonal platter base is designed to meet the high standards of the catering industry. Its premium quality and stylish appearance make it suitable for upscale events and occasions, enhancing the overall presentation of your food.
Whether you're hosting a buffet, a party, or a function, this platter base is a reliable choice for your catering needs.
Case Quantity : 50
LIDS SOLD SEPARATELY
LID CODE: 10753LID
Product Code: 10753