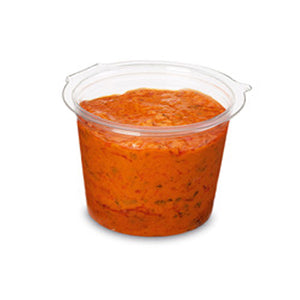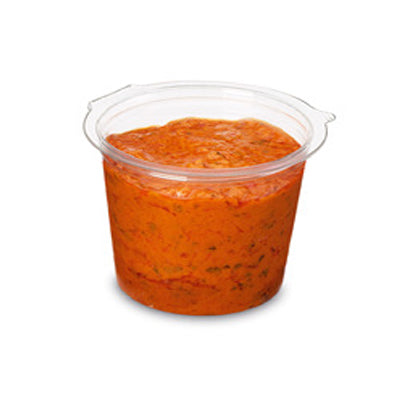 125ml Round Dip Pot with Hinged Lid
Whether you're a culinary enthusiast looking to pack homemade sauces, a busy individual needing convenient condiment containers, or a catering professional seeking eco-friendly packaging solutions, the 125ml Round Dip Pot with Hinged Lid is a practical and sustainable choice. Enjoy your sauces and dips with peace of mind, knowing that you're making a positive impact on the environment with this recyclable dip pot.
Made from recyclable materials, this dip pot is designed with sustainability in mind, allowing you to enjoy your condiments while minimizing your impact on the environment.
The hinged lid of this dip pot provides a tight seal, keeping your sauces and dips fresh and preventing any leaks or spills. It's convenient for on-the-go use, making it a great option for picnics, lunches, or outdoor gatherings. The round shape of the pot is not only visually appealing, but also maximizes space, allowing you to pack a generous amount of your favorite condiments.
As an environmentally responsible choice, this dip pot can be easily recycled, allowing it to be transformed into new materials for manufacturing. This contributes to reducing waste and conserving resources, making it a sustainable option for packaging your sauces and dips.
Capacity : 125ml
Material :  PET
Dimension : 70x59mm
Case Quantity : 405

Product Code: 10437F