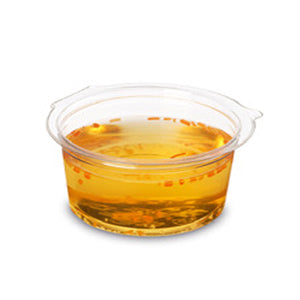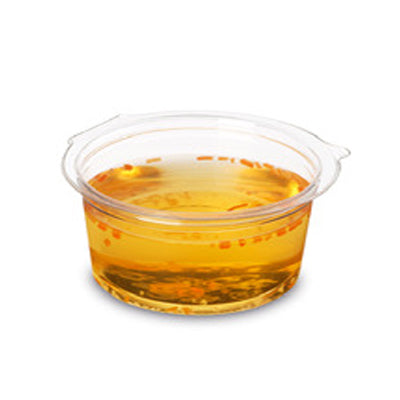 80ml Round Dip Pot with Hinged Lid
Picture a tantalizing array of gourmet dips and sauces, each one bursting with flavor and ready to elevate your culinary creations to new heights!
With our 80ml Round Dip Pot with a hinged lid, these little gems are not only practical, but also environmentally-conscious. Made from recyclable materials, these pots are designed to keep your sauces fresh and your conscience clear. The round shape of the pot is not only visually appealing, but also maximizes space for your delectable condiments.
The hinged lid ensures that your dips and sauces stay securely sealed, preserving their rich flavors and preventing any messy spills. Whether you're packing them for a picnic, a backyard BBQ, or just for everyday use, these dip pots are a perfect blend of functionality and sustainability. So go ahead, indulge in your favorite dips and dressings with the knowledge that you're making a delicious choice for your taste buds and the environment.
Capacity : 80ml
Material :  PET
Dimension : 70x38mm
Case Quantity : 450

Product Code: 10437B