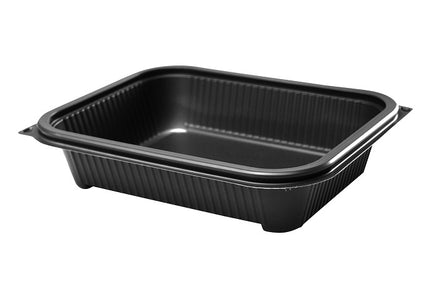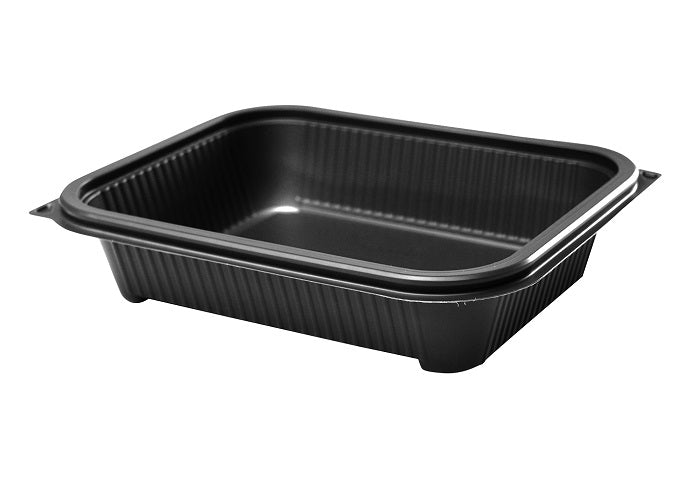 1000ml Delux Rectangular Gry Microwave Containers
Elevate your meals to a new level of sophistication with our premium containers!
Made from high-quality polypropylene (PP), a material renowned for its versatility in handling various types of ready meals, our deluxe containers are designed to elevate your dining experience to new heights.
Storing, stacking, and transporting these containers is a breeze, thanks to their user-friendly design. With super anti-leak protection and excellent impact resistance, you can trust that your meals will stay safe and secure, even on the go. Plus, the ventilated lids are specifically designed to prevent steam from accumulating inside the container, making them microwave-friendly and hassle-free.
Our containers are not just functional, but also practical. Food can be comfortably eaten directly from the container, saving you time and effort in transferring to separate plates. With a temperature tolerance ranging from -20 to +121 degrees centigrade, these containers can handle various temperature requirements, providing you with peace of mind in every culinary endeavour.
In addition to their exceptional performance, our containers boast a stylish and understated appearance that enhances the presentation of your dishes. From the restaurant to the end consumer, these containers provide excellent food presentation, making your meals look as good as they taste.
Dimensions : 227x177x49mm
Case Quantity : 400
Product Code: 10348