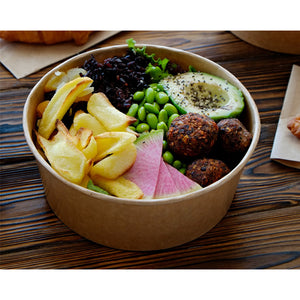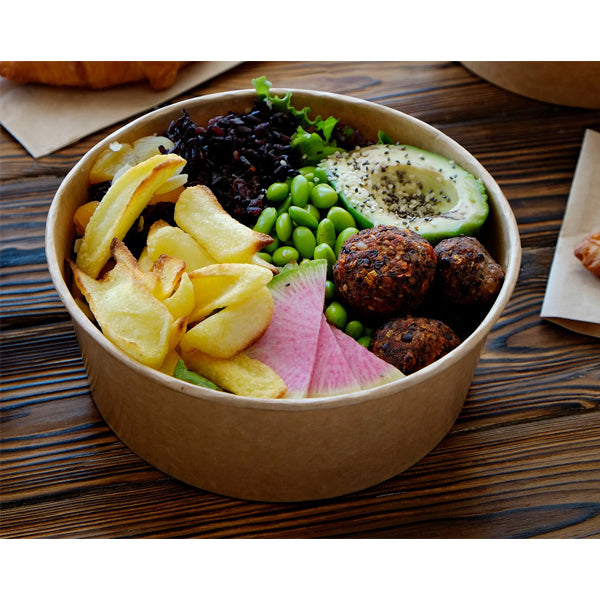 1000ml Kraft Food Bowls
Create a stylish and sustainable meal using our 1000ml Kraft Food Bowls!
Made from high-quality Kraft paper, these are a durable and eco-friendly option for your kitchen. The paper is moulded into a sturdy and leak-proof bowl shape, with a moisture and grease-resistant coating that keeps the contents fresh and contained.  
The generous 1000ml capacity makes them perfect for serving generous portions of salads, noodles, curries, pastas, and other dishes. Their wide opening and a deep cavity that can accommodate a variety of food items, including those with liquid or saucy components.
While these bowls are microwave-safe, they are not recommended for reheating as the high heat may cause the coating to break down or the bowl to lose its shape. However, they can be used to serve hot food, as long as the food is already heated before being placed in the bowl.
Capacity : 1000ml
Dimensions : 165x145x62mm
Case Quantity : 300
Match with lid code : 12803


Product Code: 12802