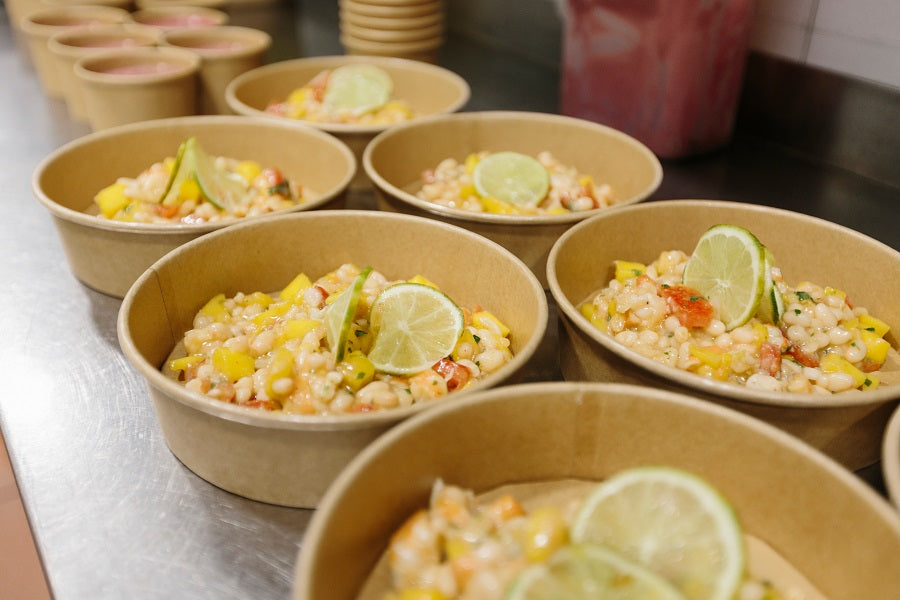 1000ml Squat Kraft Bowls | 300s |
Enhance your finest dishes by using our Kraft Bowls.  The rustic and organic look, makes them stand out in the crowd!
The 1000ml Kraft Bowl offers a fresh and modern alternative to traditional food containers, with a visually appealing design. These bowls are ideal for serving a variety of dishes such as salads, noodles, ramen, curries, pasta, and more, due to their reliability and durability.
Made from 100% recycled kraft paper that is food grade, these bowls are environmentally friendly and sustainable. They are also PE coated, providing a moisture and grease-resistant barrier to keep the contents fresh and prevent leaks or spills.
These bowls are suitable for both hot and cold foods, making them versatile for different types of dishes. They are perfect for restaurants, cafes, food trucks, and other food service establishments looking for eco-friendly and stylish food packaging options.
By using the 1000ml Kraft Bowls, you can offer your customers a sustainable and visually appealing packaging solution for their meals while reducing your environmental impact. Properly disposing of these bowls according to local waste management guidelines will help contribute to sustainability efforts.
NOT SUITABLE FOR RE-HEATING
Capacity : 1000ml
Dimensions : 185x165x58mm
Case Quantity: 300
Use with Clear PET lid code : 90925
Product Code: 90924