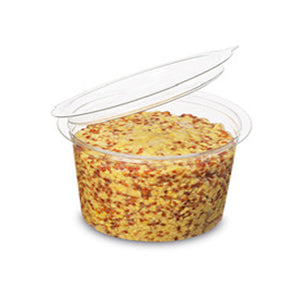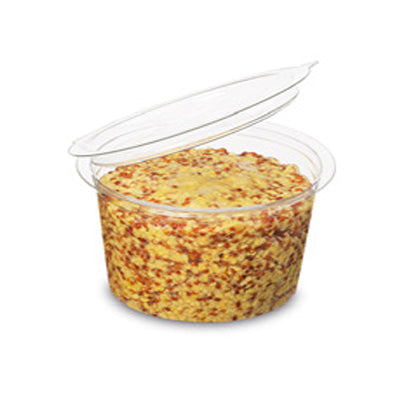 100ml Round Dip Pot with Hinged Lid
Elevate your condiment game with our 100ml Round Dip Pot with Hinged Lid!
Perfect for packing and storing your favourite sauces, dips, oils, and dressings, these versatile pots are designed to make your food prep and serving a breeze.
With their convenient hinged lid, you can easily open and close the pot with one hand, making it ideal for on-the-go meals, picnics, or catering events. The compact 100ml size is perfect for portion control, ensuring you have just the right amount of condiments for your needs.
But that's not all - our Round Dip Pot is also eco-friendly! Made from recyclable materials, you can feel good about reducing your environmental impact while enjoying the convenience of these handy pots. Simply dispose of them in the recycling bin after use, and they can be repurposed into new products.
Whether you're packing a dressing for your salad, a dip for your veggies, or an oil for your marinade, our 100ml Round Dip Pot with Hinged Lid is the perfect choice
Capacity : 100ml
Material :  PET
Dimension : 70x47mm
Case Quantity : 405

Product Code: 10437E