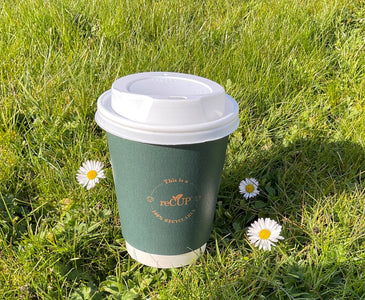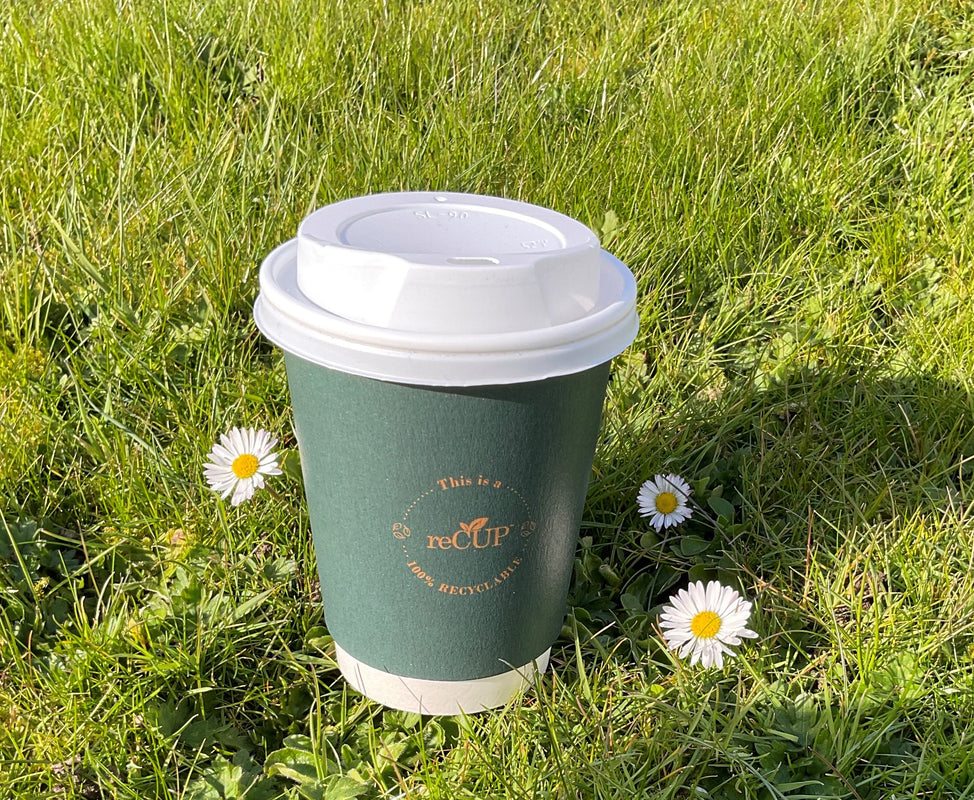 12oz reCup GREEN Double Wall Coffee Cups-100% recyclable
Designed with recycling in mind, the use of EarthCoating® in the reCUP® replaces up to 51% of the plastic with minerals, making it more environmentally friendly compared to traditional paper cups.
The mineralized resin blend used in EarthCoating® is engineered to be fully compatible with conventional paper recycling systems, making it easier to recycle the reCUP®. This means that the reCUP® can be recycled in the same way as regular paper cups, without requiring any additional sorting or processing.
The reCUP® has obtained numerous industry-standard recycling certifications, including AAA certification by the Institute cyclos-HTP in conjunction with the European Green Dot scheme, as well as PTS certification for recyclability. These certifications validate the recyclability of the reCUP® and its commitment to sustainable and environmentally responsible packaging.
Despite these advancements in recycling technology, it's important to note that proper recycling practices and adherence to local waste management guidelines are crucial to ensure that the reCUP® and other packaging materials are recycled effectively. By choosing reCUP® and other environmentally friendly packaging options, you can contribute to reducing waste and promoting sustainability in the foodservice industry.
Quantity per case : 500

Match with Lid code : 10392C or 10390E


Product Code: 32012