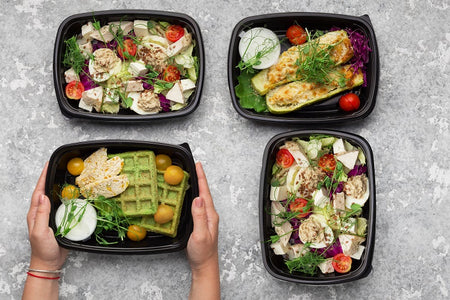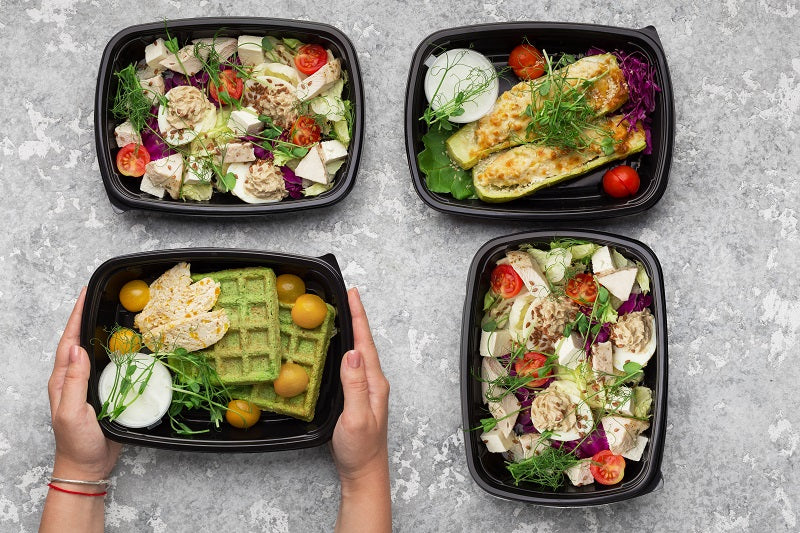 1350ml Rectangular Black Microwave Containers
Elevate your Sunday Lunch Dish with the Fastpac 1350ml Rectangular Black Microwave Containers, designed to meet the demands of the modern food industry. With their convenience, durability, and excellent food presentation, these containers are the perfect choice for delivering hot and reheatable meals with style and efficiency.
These compact rectangular black containers are designed with convenience in mind, making them easy to store, stack, and transport. The super anti-leak protection and excellent impact resistance ensure that your meals stay fresh and intact during transit, preventing any leaks or spills and ensuring that your Sunday Lunch Dish arrives in perfect condition.
One of the standout features of the Fastpac range is the ventilated lids. These lids are designed to prevent steam from accumulating inside the container, avoiding condensation and ensuring that steam gets out. This makes them perfect for use in the microwave, allowing for convenient reheating of meals without compromising on quality.
With a temperature resistance ranging from -18 to +100 degrees centigrade, these containers are versatile and can handle a wide range of temperatures. Whether you're storing leftovers in the freezer or reheating your Sunday Lunch Dish in the microwave, these containers can withstand it all.
Food can comfortably be eaten directly from the bowl, making it convenient for your customers to enjoy their meals without having to transfer them to another dish. The stylish and understated appearance of these containers enhances the presentation of your dishes, adding a touch of elegance to your Sunday Lunch Dish.
The Fastpac containers are also environmentally friendly. They are designed for reusability, allowing you to reduce waste and contribute to sustainability efforts. Made from durable materials, these containers are built to last, providing a cost-effective and eco-friendly solution for your food delivery needs.
Dimensions : 280x200x40mm
Case Quantity : 150  
Lid Code: 12081LD
Product Code: 12081