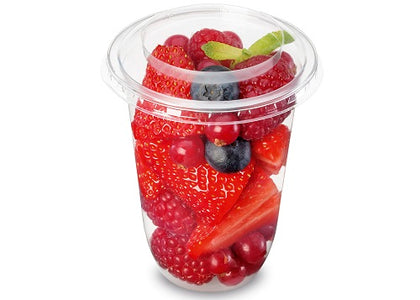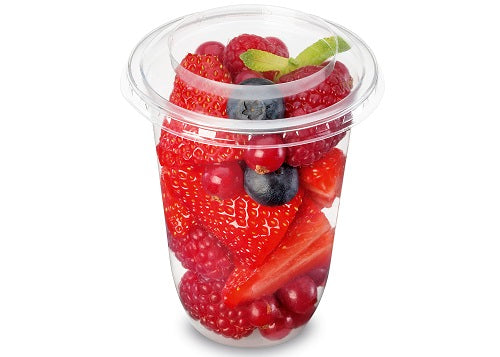 16oz (400ml) Plastic Snacking Pots
Snack-on-the-go with our 16oz Snacking Pot!
Made from recyclable PET (polyethylene terephthalate), these durable and versatile pots are ideal for a wide range of food items, from fruit salads to snacks to desserts.
Designed with convenience in mind, our 16oz Plastic Snacking Pots are perfect for portioning and storing your favourite snacks or treats. The clear plastic material allows for easy visibility of the contents, making it convenient for both storage and serving purposes.
These plastic snacking pots are made from recyclable PET, which is a commonly accepted plastic for recycling, making them an environmentally friendly option for food packaging. By choosing our recyclable plastic snacking pots, you can contribute to reducing plastic waste and promoting sustainable practices.
Durable, stackable, and easy to store, they are a practical choice for both home and commercial use. They are also great for meal prep, catering, events, and other foodservice applications.
Size: 95x111mm
Case Quantity : 800
*LIDS SOLD SEPARATELY 
Tall Plastic Lids: 10496G
Shallow Plastic Lids: 10496F
Product Code: 10496E