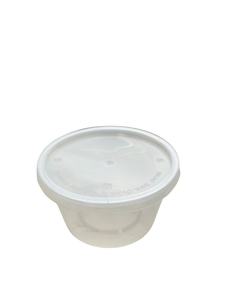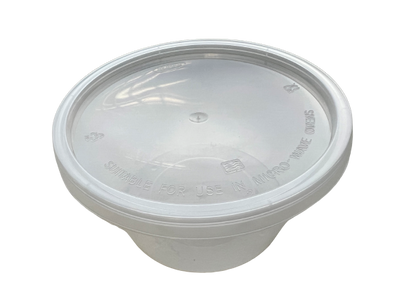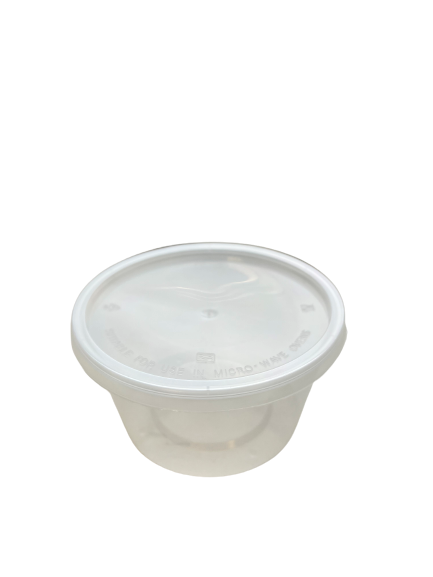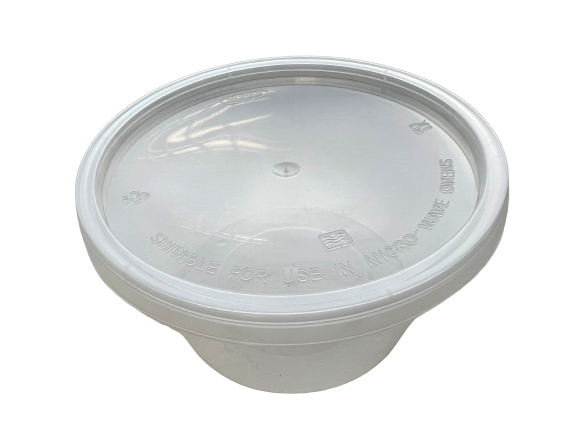 16oz PP Deli Pots with Lids
Elevate your food storage game with our innovative deli pots that are designed to enhance your culinary experience, one bite at a time!

The ultimate food storage solution that's perfect for both hot and cold culinary delights! From mouth-watering pasta dishes and refreshing cold mezes to piping hot starters and soul-warming soups, our deli pots are designed to accommodate a wide range of delectable treats. 
These pots are also microwaveable, making reheating a breeze for busy kitchens.  Alongside this, the standout feature is their unique stacking design, which ensures stability and space-saving convenience.  Ideal for take-aways, restaurants,  cafes and more, these deli pots are perfect for busy establishments that demand quality and efficiency in food storage.
Crafted with durability and functionality in mind, our deli pots are the solution for convenience and versatility.  
Outside Diameter : 118mm
Height : 65 mm
Capacity : 450 ml
Case Quantity : 250 pots/ 250 lids
Product Code: 10457A