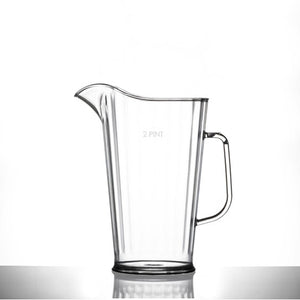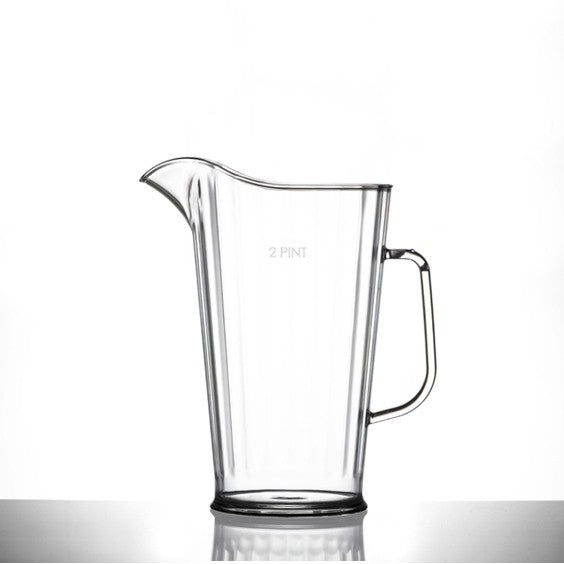 2 Pint Elite Jug
Elevate your beverage service with the 2-Pint Elite Jug!
Virtually unbreakable, this polycarbonate jug is not only durable but a sleek and stylish alternative to delicate glassware. Whether you're running a bar, pub, club or hosting an epic outdoor event, this jug is your go-to-choice.
Designed to endure the rigors of busy establishments, this jug is glasswasher safe, allowing for easy and convenient cleaning.  With a remarkable lifespan of up to 1000 cycles, it's built to last, saving you money in the long run.
Case Size: 1
Product Code: 10422K