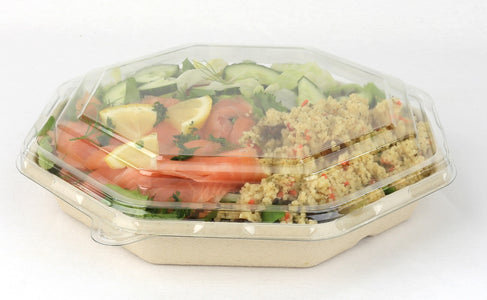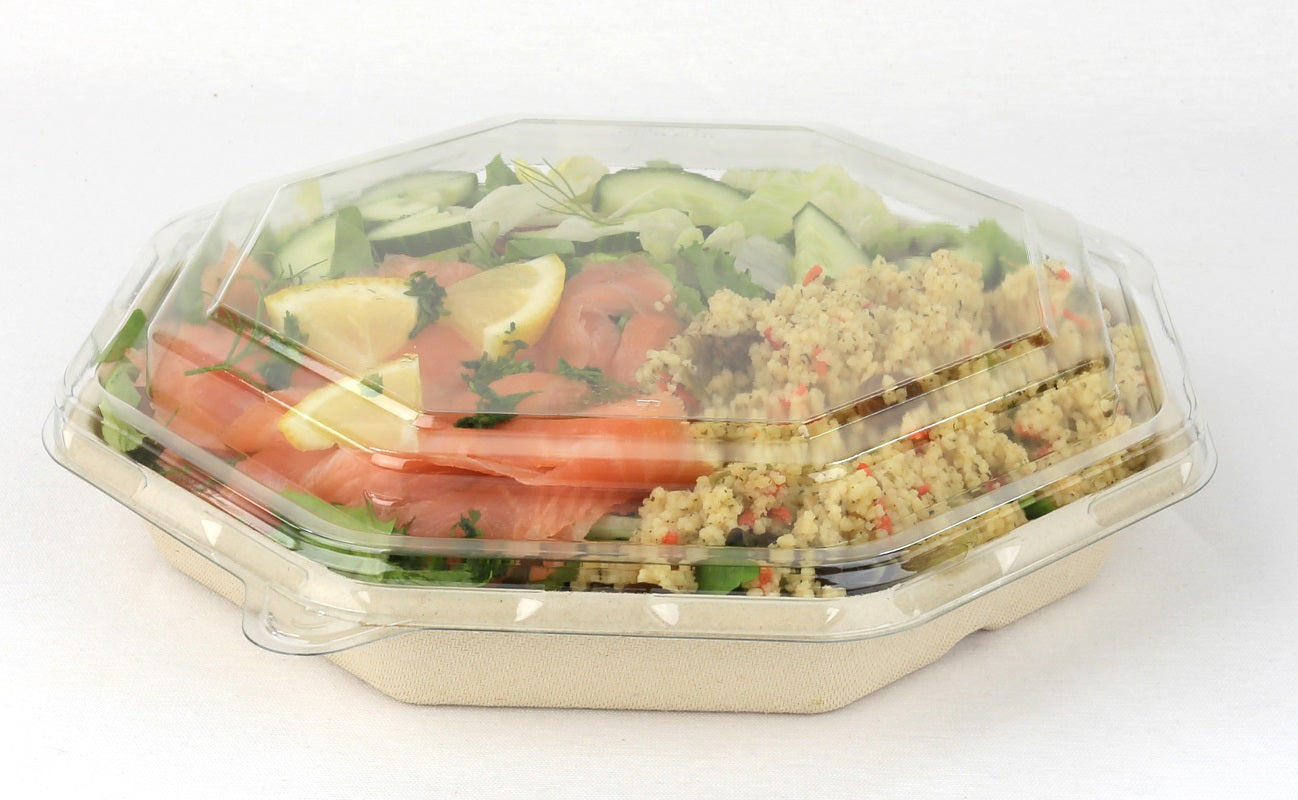 23x23cm rPET Octagonal Lid

Secure the taste with our 23 x 23cm rPET Octagonal Lid
The 23x23cm rPET Octagonal Lid is a top-quality lid that offers the best fit in the market, ensuring that your food stays fresh and secure. Its eye-catching design in an octagonal shape adds a touch of elegance to your food packaging, making it visually appealing to customers.
One of the standout features of this lid is that it is made from recycled PET (rPET), making it an eco-friendly choice. By using recycled plastic in its production, you're contributing to reducing plastic waste and promoting sustainability.
The excellent stackability of this rPET Octagonal Lid makes it convenient for storage and transportation. It allows you to maximize space, making it efficient for bulk packaging and easy to manage in your kitchen or during transportation.
Plate SOLD SEPARATELY
Dimensions : 23x23 cm
Height : 2.5cm
Case Quantity : 100
Plate code : 12050
Product Code: 12050LD