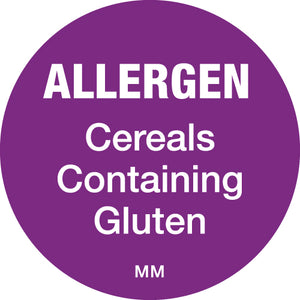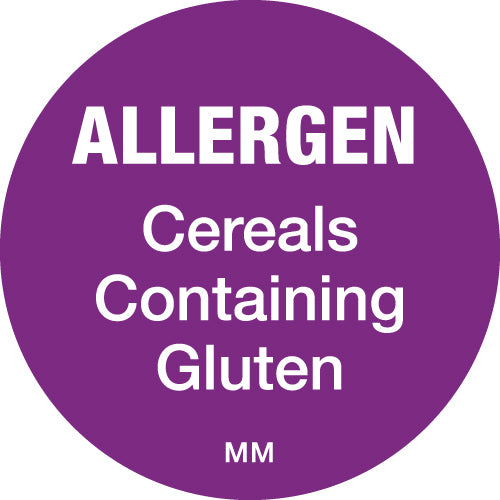 25mm Circle Purple Allergen Cereal Label
Promote Customer Safety and Ensure Compliance by using our 25mm Circle Purple Allergen Cereal Label!
These labels are ideal for food identification, customer safety, and compliance with Food Standards Agency (FSA) regulations. By using these labels, you can easily and prominently mark food items that contain Cereal, allowing customers to make informed choices and avoid potential allergen exposure.
With a working temperature range of -40C to 71C and a minimum application temperature of -12C, these labels are suitable for a variety of temperature environments, including freezers, coolers, and dry storage areas.
By using these allergen labels, you can demonstrate your commitment to food safety and protect your establishment from potential prosecution and costly fines related to allergen mismanagement. These labels provide a clear and visible indication of the presence of Cereal, helping you ensure the safety of your customers and maintain compliance with food safety regulations.
Adhesive : Removable Adhesive, MoveMark
Pack Size : 1000 Labels per Roll 
Label size : 25mm
Product Code: 116139