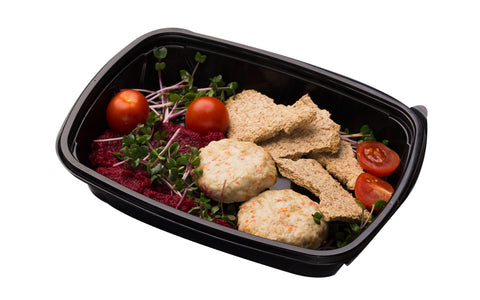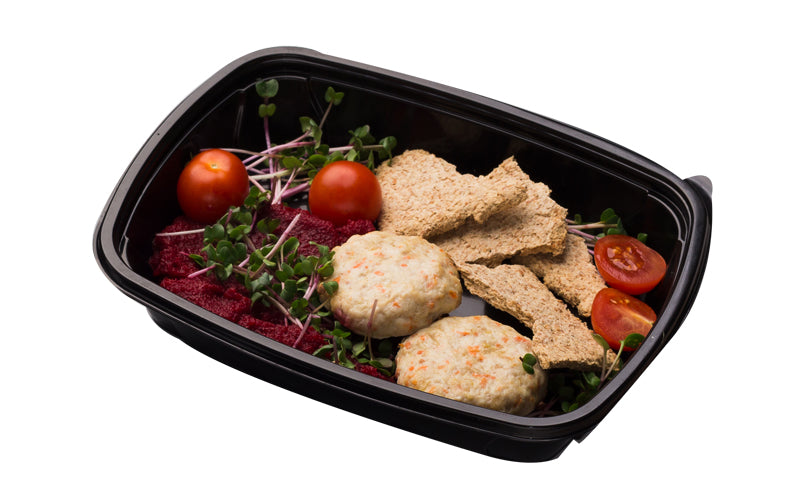 260x183x40mm Black Microwave Containers
Elevate your take-away food service with our Takeaway Microwave Containers, crafted to meet the demands of your business and provide a seamless dining experience for your customers. With their durability, versatility, and convenience, these containers are the perfect choice for your take-away meals.
From curry with rice to pasta with sauce and more, these containers are versatile and can accommodate a range of meals, making them ideal for restaurants, cafes, food stalls, and other food establishments that serve hot take-away meals.
With the addition of a clear dome lid (code: 103562), these containers are perfect for pre-meal preparation. The dome lid allows for easy filling of the containers, and they can be neatly stacked, saving space and streamlining your pre-meal preparation process.
These Takeaway Microwave Containers are designed to be microwave-safe, allowing for easy reheating of meals. They are built to withstand the heat of microwaves, making it convenient for customers to warm up their take-away meals without having to transfer them to a different container.
Ensuring safe transportation, these containers are durable and reliable, providing peace of mind that your meals will arrive at their destination in excellent condition. They are designed to withstand the rigors of transportation, ensuring that your food remains hot and delicious when it reaches your customers.
DOME LID AVAILABLE SEPARATELY.
Dimensions : 260x183x40mm
Capacity : 1000ml
Case Quantity : 400
Product Code: 103561