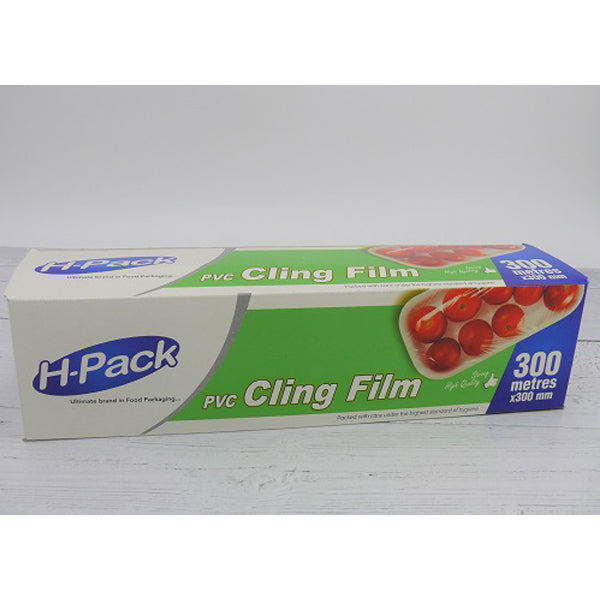 300mm x 300mtr Cling Film Cutterbox
The ultimate solution for all your food wrapping needs!
This PVC-based film is designed to have excellent cling properties while being soft, flexible, and strong. It is perfect for busy catering environments, ensuring your food stays fresh and protected at all times. With its very low migration film, it is a safe choice for wrapping all types of food, including fatty foods. You can use it in the fridge, freezer, and even in the microwave, making it a versatile addition to your kitchen. The cutter box makes it easy to use, ensuring you can wrap your food quickly and efficiently.
Dimensions : 300mm x 300mtr.
Capacity : 1 Roll
Please note that outer packaging may vary as we are working with a few different suppliers to ensure we are able to supply this cling- film.
Please do not hesitate to call us if you have any questions.
Product Code: 10112