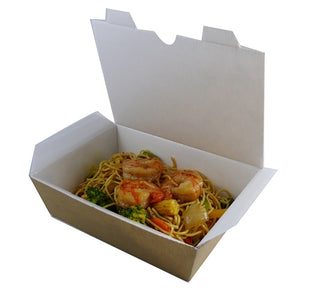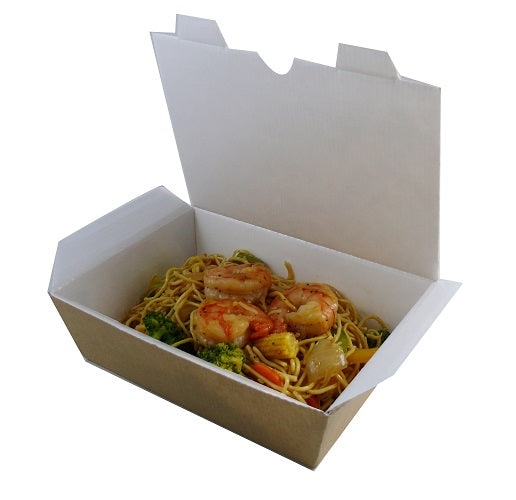 42.3oz Large Takeaway Box Without Window | 180 pcs |
This 42.3oz Large Takeaway Box without window is perfect for safely handling hot items whilst they stay hotter for longer. We no longer use PET lining and now opt for compostable aqueous lining with a NatureFlex™ window. The items are fully compostable, making them a fantastic sustainability option. 
They're ideal for a wide range of hot and chilled foods such as noodles, pasta, jacket potatoes, ready meals, chicken, salads, sushi, and more! Plus, the rigid design allows for easy eating straight from the box with their leak-proof, webbed corners.
Fully compostable
Certified sustainability
Manufactured from FSC certified paperboard
Made in the UK
Compostable aqueous lining with a NatureFlex™ window
Grease and moisture proof
Leak-proof webbed corners
Rigid design
Lightweight board in Kraft brown
Stackable
Dimension: 185mm x 125mm x 60mm
Capacity: 42.3oz
Case Quantity: 120
Product Code: 10244L