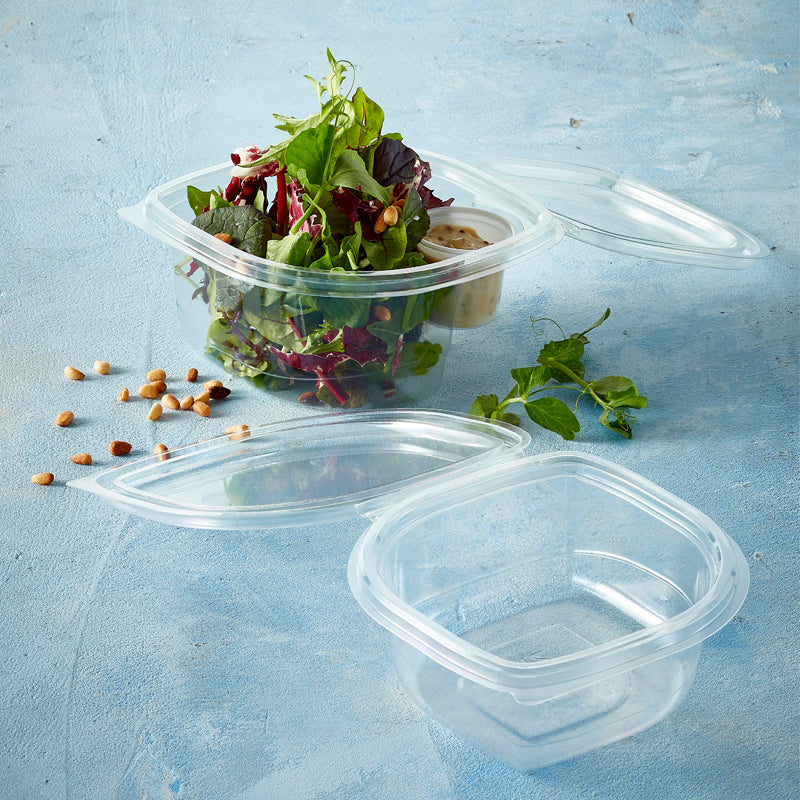 500ml Pot Insert Salad Container
Showcase your culinary offerings with confidence, knowing that you are making a positive impact on the environment with this recyclable and renewable energy-powered salad container.
This 500cc Pot Insert Salad Container from the 'Iris' range is designed to make your food products stand out with its high clarity material that boasts a striking, eye-catching, and beautifully glossed finish. This range is specifically crafted to create appetite-appeal and entice consumers, giving your products a visual edge over your rivals.
Made from 100% recyclable materials and manufactured using 100% renewable energy, this salad container is an environmentally responsible choice. By opting for the Iris range, you are actively contributing to reducing your carbon footprint and promoting eco-friendly packaging solutions.
This salad container is ideal for various food items, including salads, pastas, meze, and fruit salads. Its generous 500cc capacity provides ample space for your delicious creations, while the pot insert design keeps different ingredients separated and fresh. The secure lid ensures that your food remains well-preserved and ready to be enjoyed on-the-go or at home.
Dimensions : 144x142x64mm
Capacity : 500ml
Case Quantity : 600
Product Code: 10766A