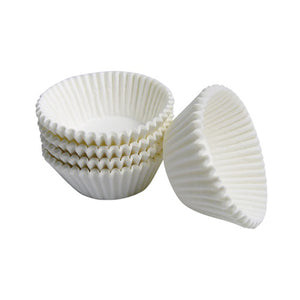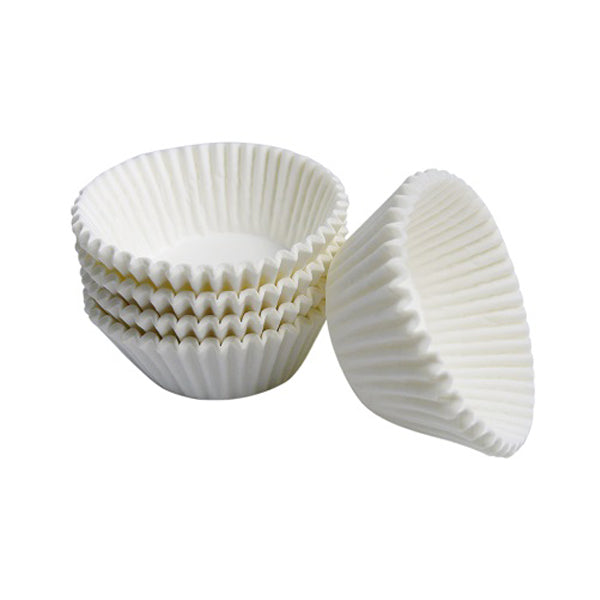 51x38mm White Muffin Cases
The perfect addition to any baker's toolkit!
Made from white parchkraft crimped greaseproof paper at 45gsm, these muffin cases are strong, sturdy, and able to withstand the rigors of baking. They are perfect for all sorts of sweet treats, from cupcakes and muffins to mini pies and cheesecakes. The white colour of the cases adds a touch of elegance and sophistication to your baked goods, making them perfect for special occasions, parties, or just everyday baking.
Our muffin cases are also environmentally friendly, so you can enjoy your sweets with a clear conscience. Whether you're a professional baker or a home cook, these muffin cases are sure to become a staple in your kitchen. 
Dimensions : 51x38mm
Case Quantity : 500
Product Code: 10919D