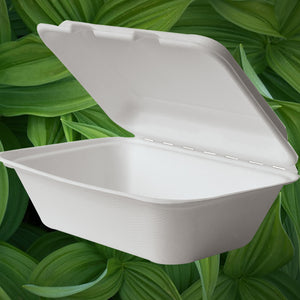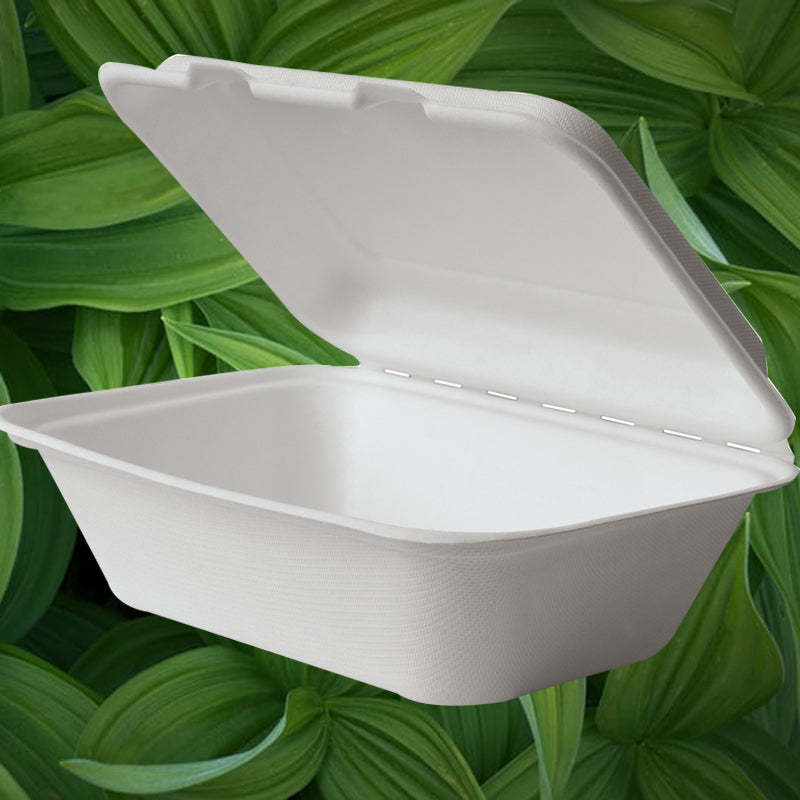 Bagasse Lunch Box HP9
Elevate your food experience with our 7.5x5" Biodegradable Food Boxes!
Manufactured from natural non-wood fibres such as sugar cane, bamboo, and reeds, making them an eco-friendly choice for conscientious consumers. The natural fibres used in our boxes are sourced from sustainable and renewable sources, ensuring minimal impact on the environment. 
Not only eco-friendly, but strong, rigid, and fully compostable. These Food Boxes can withstand the demands of hot, wet, and oily foods without compromising on quality or performance.
Designed for versatility, they are suitable for use in cold cabinets and microwaves. They can resist water temperatures of up to 100°C and oil temperatures of up to 150°C, making them suitable for a wide range of food items, from soups and stews to stir-fries and curries.
Dimension : 135x185x60mm (7.5x5 inch)
Case Quantity : 400
Product Code: 101222