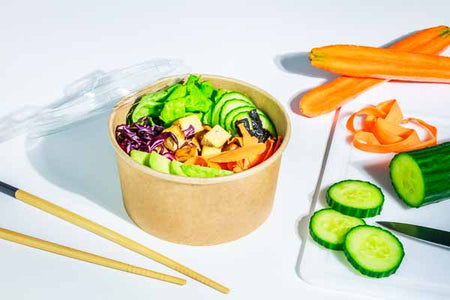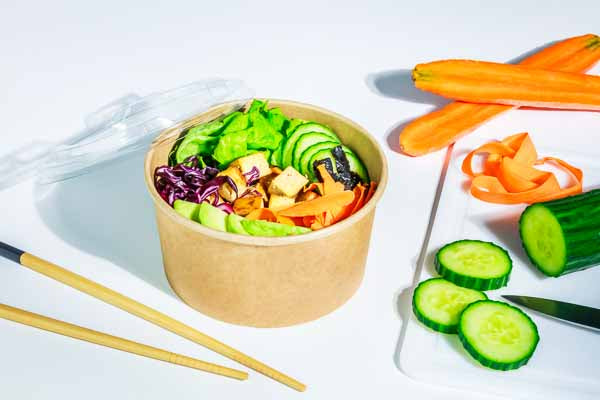 750ml Kraft Salad Bowls | 400pcs |
Indulge in guilt-free greens with the 750ml Kraft Salad Bowls, where taste meets sustainability! Crafted from premium Kraft paperboard, these bowls are not only eco-friendly, but also durable enough to hold your most elaborate salad creations.  
Made from 100% recyclable Kraft Paperboard, these bowls are an eco-conscious choice for those who care about the environment.  The PE lining makes them moisture and grease resistant, ensuring that your salads, noodles, rice bowls, paste, curry and more stay fresh and delicious. 
The generous 750ml size allows you to pile on the veggies, proteins, and dressing to create a satisfying meal that's perfect for sharing or for those with a hearty appetite.  However, please not that these are not suitable for reheating.  With their chic and eco-friendly design, these Salad Bowls are the perfect choice for those who want to enjoy their meals in style, while also prioritizing sustainability.
Capacity: 750ml
Diameter: 145 mm 
Depth: 62mm 
Case Quantity: 400
*LIDS SOLD SEPARATELY
Match with Rpet Lid Code: 90927
Match with PP Lid Code: 49901
Product Code: 90926