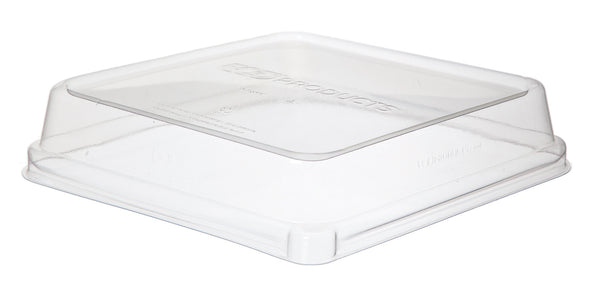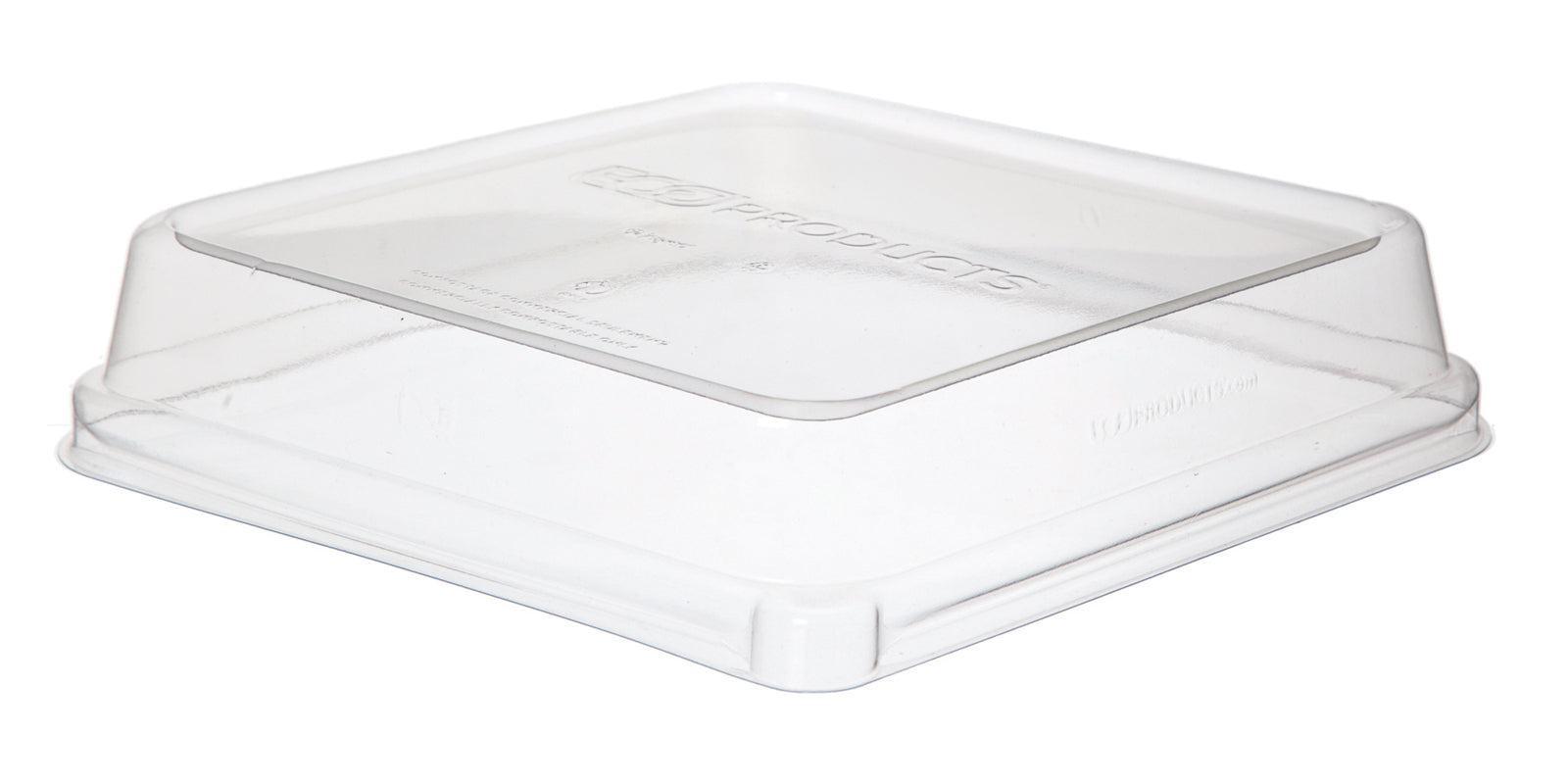 8" Square WorldView™ PLA Lid
Eco Packaging's 8" Square WorldView™ Renewable & Compostable Lid is the perfect complement to our environmentally conscious take-out containers!
Engineered with the environment in mind, our WorldView™ Containers combine sugarcane bases with lids made from renewable and compostable PLA or 100% recycled contents for a winning combination of sustainability and performance.
When it comes to cold foods, our renewable and compostable PLA lids are the ideal choice. These lids are not only made from renewable materials, but they are also certified compostable by the Biodegradable Products Institute (BPI), ensuring they will break down naturally and leave minimal impact on the environment.
For hot or cold dishes, our 100% recycled contents lids are a top contender. Made from recycled materials, these lids are a testament to our commitment to reducing waste and promoting sustainability. They are equally effective at keeping your food fresh and secure, regardless of the temperature.
By opting for renewable materials and compostable options, you can make a positive impact on the environment without compromising on performance. Join us in our mission to create a greener future, one lid at a time.
Dimension :  7.87 x 7.87 x 1.65 inch
Case quantity : 200
***Container sold separately***
Use with Container code : 12218
Product Code: 12219