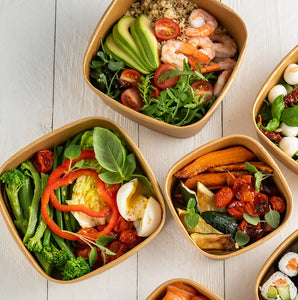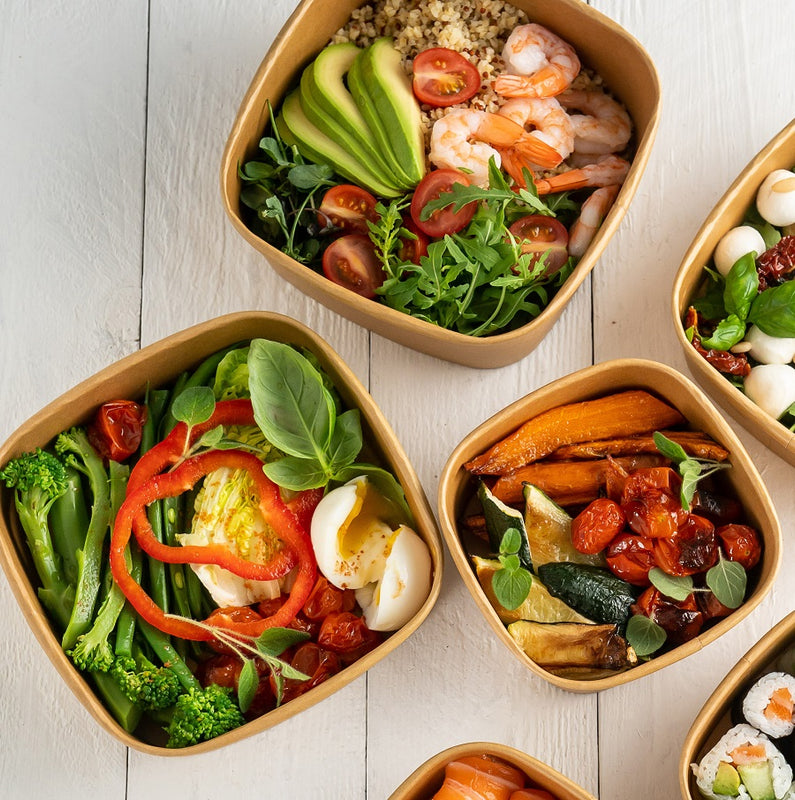 900ml Square Kraft Takeaway Containers

Designed with a unique shape for excellent performance in your food service operations, these 900ml Square Kraft Takeaway Containers are the perfect solution.
They are ideal for serving food items in your restaurant, café, or for takeaway orders, these containers are versatile and practical. Due to their unique shape visual appeal is added to your food presentation, making them the ultimate solution for showcasing your delicious dishes. 
Made from food grade Kraft paper, sourced from FSC certified paper, ensuring responsible and sustainable material usage. They are fully recyclable, these are a environmentally friendly choice for your food packaging needs, allowing you to reduce your carbon footprint and contribute to sustainability efforts.
Laminated with PE (polyethylene) coating of 5% by weight, they provide moisture and leak resistance, making them suitable for a wide range of food items including salads, noodles, ramen, curries, pasta, and other dishes.  
Also stackable and nestable, they allow for efficient storage in your kitchen or food service establishment. They are designed to be sturdy and durable, ensuring that your food remains safe and secure during transport.  
LIDS SOLD SEPARATELY
Capacity : 750ml (900ml to rim)

Dimensions : 170/170x150/150x50mm
Case Quantity : 300
Clear rPET lid code : 12814
Product Code: 12811