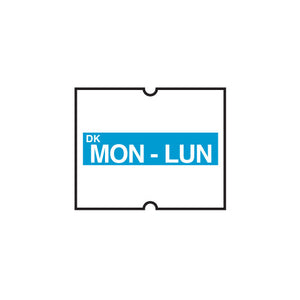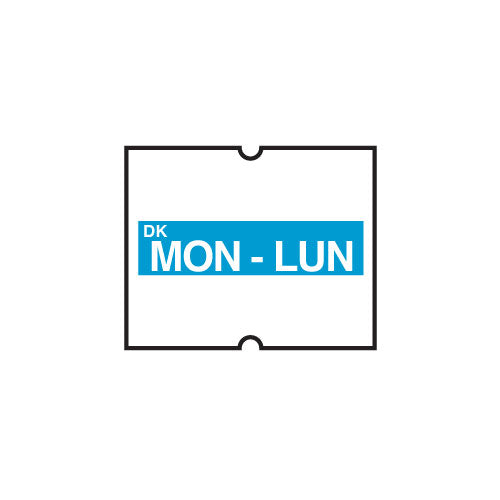 Blue (Monday) Permanent Labels for DM4 Gun
Experience Food Safety Excellence with Blue (Monday) Permanent Labels for DM4 Gun!
Efficiently monitor food safety with our date coder labelling systems, and ensure that your food items and packages are clearly and easily marked as soon as they are delivered. Our DayMark Gun and labelling systems are designed to simplify the food labelling process for restaurant operators, reducing labour time and promoting safe food rotation procedures.
With our DM4 Date Coder Labels, specifically designed to fit the 2 Line Marker DM4 Speedy Mark Express 20 Label Guns, you can mark products with two lines of information, providing clear and precise labelling for your food items. 
Our Blue (Monday) Permanent Labels for DM4 Gun are not only functional, but also visually appealing with their vibrant blue colour coding. This allows for easy identification of food items based on the day of the week, ensuring proper food rotation and compliance with food safety protocols.
Say goodbye to illegible handwriting and unreliable labels, and switch to our efficient and effective labelling solution for your food service operations. 
Adhesive : DuraMark
Pack Size :1x750
Use with Speedy Marker Gun code : 10310
Product Code: 10310C