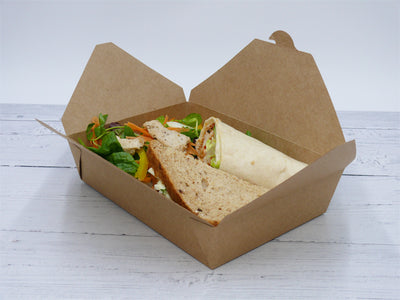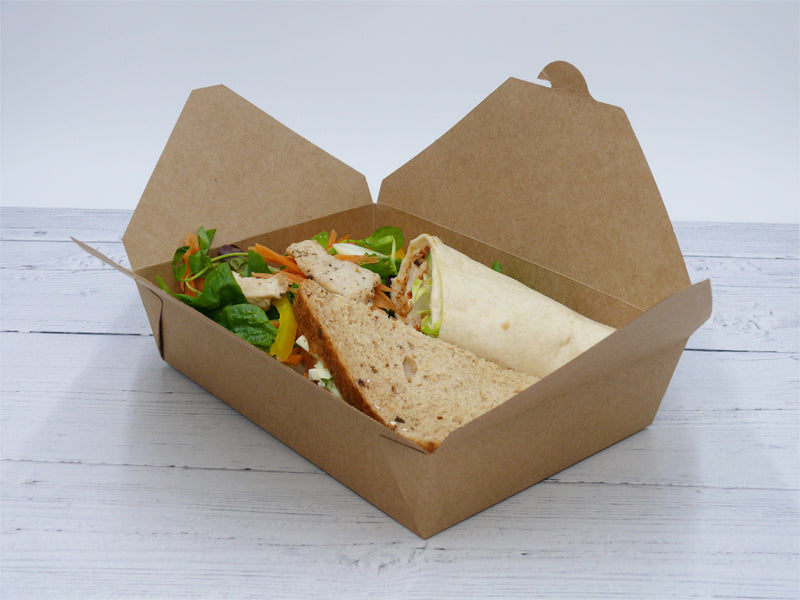 Kraft food box No 2
Out with the old and in with the new, an eco-friendly option with our Kraft Food Box!
Crafted from durable 300gsm kraft paper with a PE lining, this box is designed to be tear-resistant, sturdy, and leak-resistant.
It's not just a container, but also a convenient bowl that allows food to be comfortably eaten directly from it. With its versatility, our take away food box is suitable for any type of food, whether it's hot, cold, wet, or dry.
Made from 100% recycled and environmentally friendly materials, making it a sustainable choice for eco-conscious consumers.
Dimensions: Base/Top (mm)
Length 195/215
Width 136/150
Height 48
Capacity : 1400cc
Case Quantity : 280
Product Code: 12901