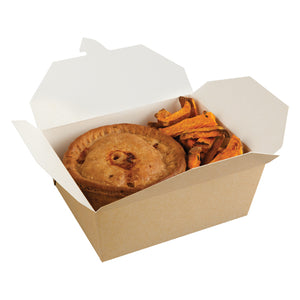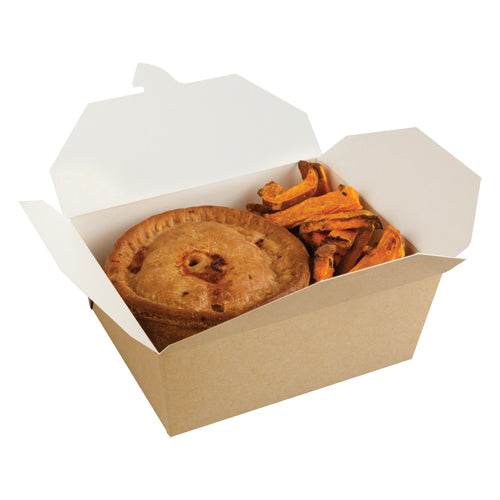 Kraft Microwave Food Box
Designed to be both practical and environmentally friendly, these food boxes are made from kraft paper, 100% recyclable.  Suitable for both hot and cold dishes, they are a versatile solution for a wide range of food options including pasta, salads, and rice dishes. The easy close top ensures that your food remains secure and fresh during transport, while also making it convenient for your customers to enjoy their meal on the go.
We also offer customised packaging solutions, allowing you to personalize the food boxes with your own branding or logo, creating a unique and professional look for your business.
Dimensions : 170/150×135/120x65mm
Capacity : 1250ml 
Case Quantity : 250
Product Code: 10234L