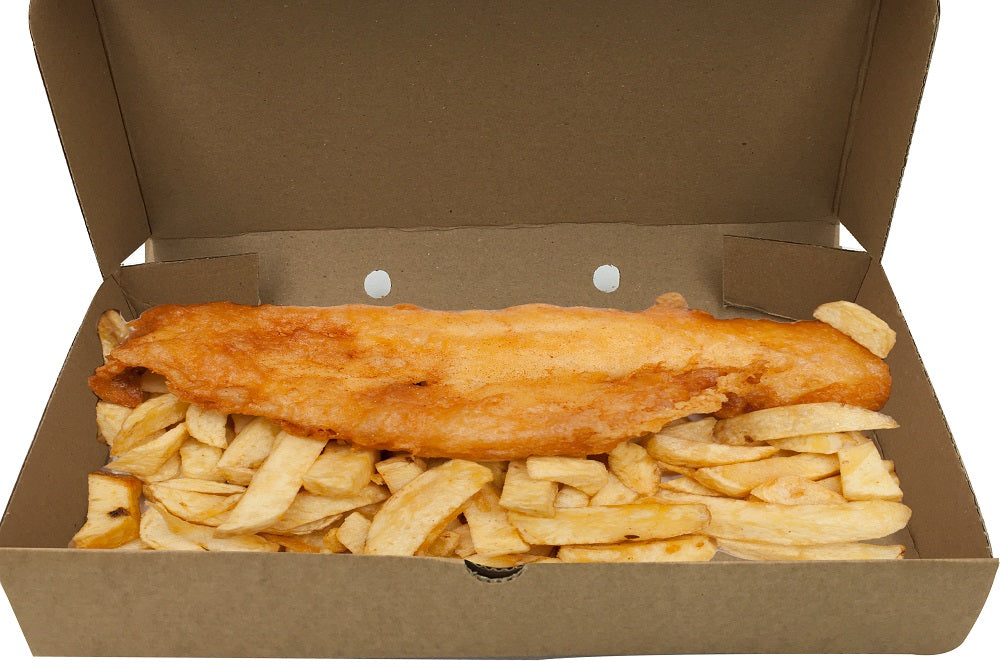 Large Corrugated Food Box
Bring food to life our Large Corrugated Food Box.
Crafted from the finest corrugated paper, these boxes are not just practical, but also a testament to sustainability, with their 100% recyclable materials. Ready to take on any gastronomic challenge, these food boxes are perfect for serving up generous portions of your favourite comfort foods, from mouth-watering fish and chips to a plethora of multi-food creations.
Designed to handle hot meals, oily treats, and even freshly baked goods, these food boxes are the ultimate culinary companion for any feast. With their leak-proof construction, you can say goodbye to messy spills and hello to hassle-free dining. Plus, with their eco-friendly credentials, you can indulge in your culinary delights guilt-free, knowing you're making a responsible choice for the planet.
Whether you're hosting a grand gathering or satisfying your own epicurean cravings, the Large Corrugated Food Boxes are the embodiment of style, functionality, and eco-consciousness. 
Dimensions : 12.5x6x2" (12.5")
Case Quantity : 100
Product Code: 10238L