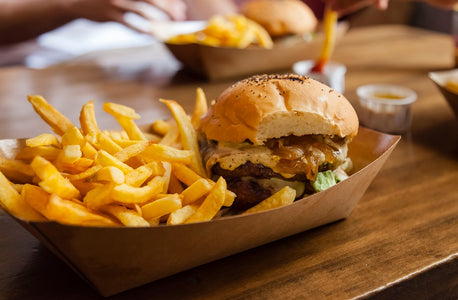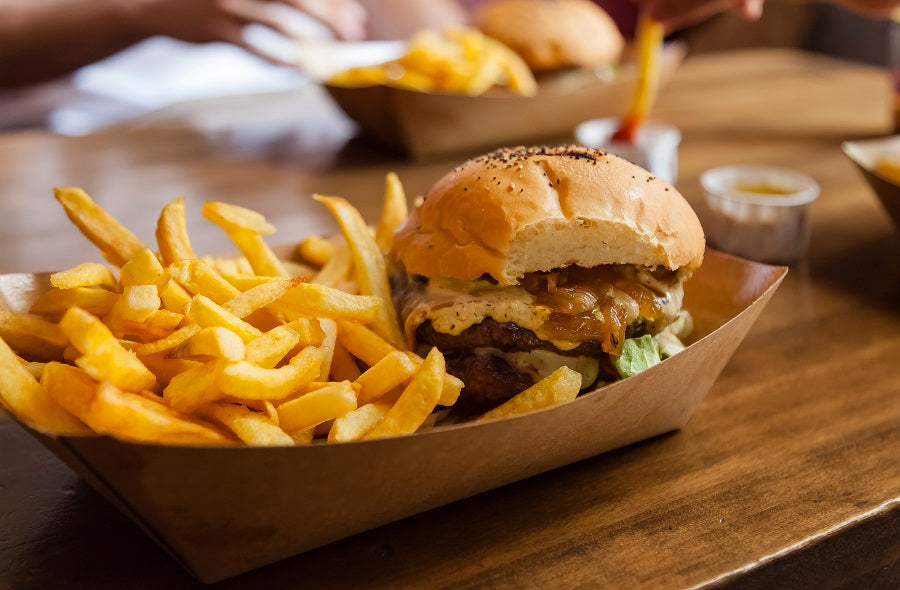 Large Kraft Food Tray/300s
Serve delicious meals in our eco-friendly Kraft Food Trays.

Made from 100% eco-friendly and recyclable kraft paper, these trays are designed with the environment in mind. They are home compostable and biodegradable, ensuring that they break down naturally without leaving a harmful impact on the environment.
Perfect for a variety of venues including cinemas, concerts, outdoor events, and theaters, our Kraft Food Trays are a versatile option for any occasion. They are ideal for serving up a wide range of delicious foods, such as fish and chips, wraps, pasta, and much more. With their sturdy construction and reliable performance, these trays are sure to impress both your customers and the environment.
Dimensions (Top/Bottom): 275/245 x 135/105 x 45mm
Case Quantity : 300
Product Code: 10230L