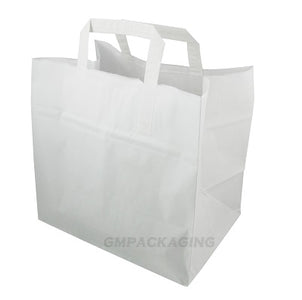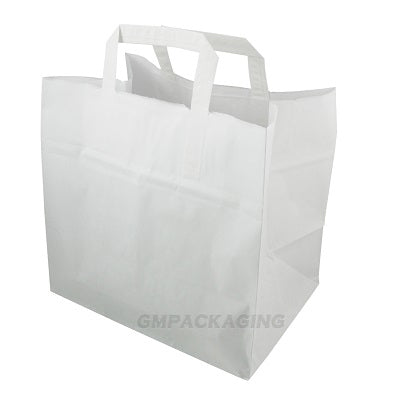 Large White Patisserie Carrier Bags
An eco-friendly and convenient solution for your take-out needs!
Made from recycled paper, these Large White Patisserie Carrier Bags are an environmentally responsible choice for your business. Their flat handles provide a comfortable grip for easy carrying, while the sturdy construction ensures that your pastries and other delicacies remain intact during transit. The bags are not only recyclable but also biodegradable, making them an excellent choice for reducing waste. Perfectly suited for takeaways, fast-food restaurants, bakeries, and other food establishments, these bags are an ideal packaging option. 
Dimensions : (L)31.7x(W)21.8x(H)24.5cm
Remark : 10% tallerance on all sizes of bags
Case Quantity : 250
Product Code: 10090B