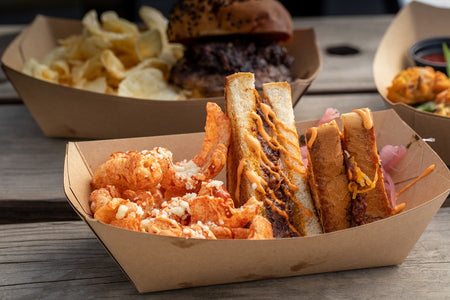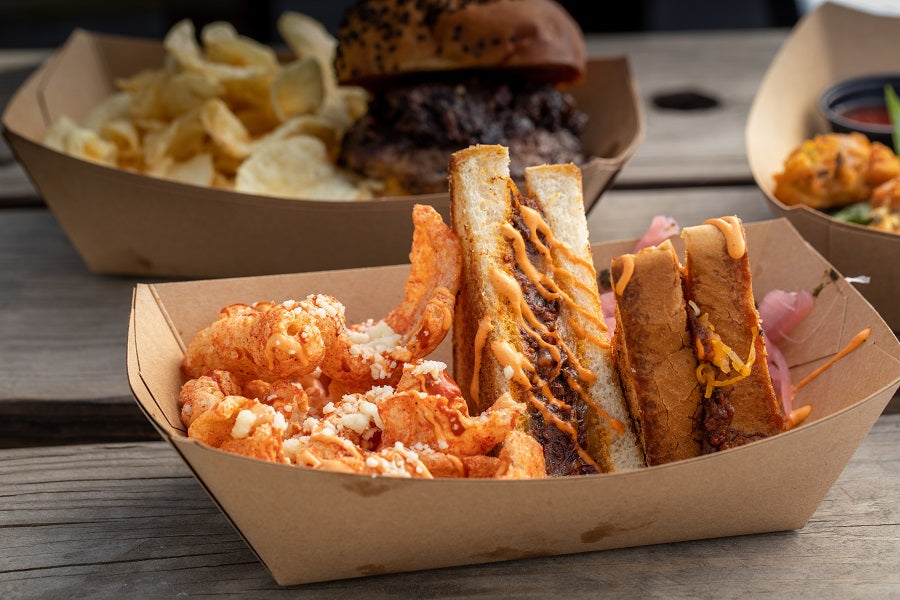 Medium Kraft Food Tray
Bring sustainability in with our Sustainable Paper Food Trays for tasty treats on the go!
Made from 100% recyclable and biodegradable kraft paper, these trays are not only perfect for serving up mouth-watering chicken wings, sandwiches, burgers, waffles, and more, but they are also home compostable, making them a sustainable choice for your next event.
Whether you're at the movies, a concert, an outdoor event, or a theatre, our versatile trays are suitable for a range of venues. Enjoy your scrumptious treats while knowing you're making a positive impact on the environment with our nature-friendly food trays.
Dimensions (Top/Bottom): 125 x 70 x 50mm
Case Quantity : 1000s
Product Code: 10230M