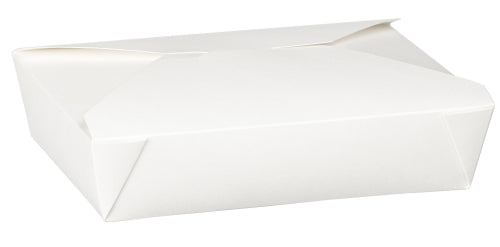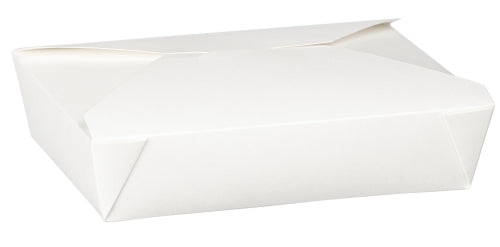 White paper food boxes #2
Experience the perfect blend of convenience, performance, and eco-friendliness with our White Paper Food Boxes!
Designed to keep your food secure and mess-free, our food boxes are leak-resistant, thanks to their robust construction. From delicious sauces to savoury gravies, our boxes hold it all, without any spills or leaks.
Crafted with care for the environment, our food boxes are made from lightweight board that's widely recyclable, reducing your ecological footprint. The poly-coated interior and clay-coated exterior provide superior greaseproof protection, making them ideal for any type of food.  
Stackable and space-saving, our food boxes not only keep your kitchen organized but also reduce heat loss, preserving the temperature of your hot or cold foods for longer periods.  Coupled with their sleek white design and innovative features, our "Eco-Ease" food boxes are not just practical, but also a creative and sustainable choice for modern foodservice establishments. 
Dimension : 140/155x195/215x48mm
Capacity : 51oz
Case Quantity : 200
Product Code: 10235W2