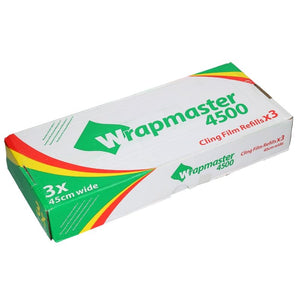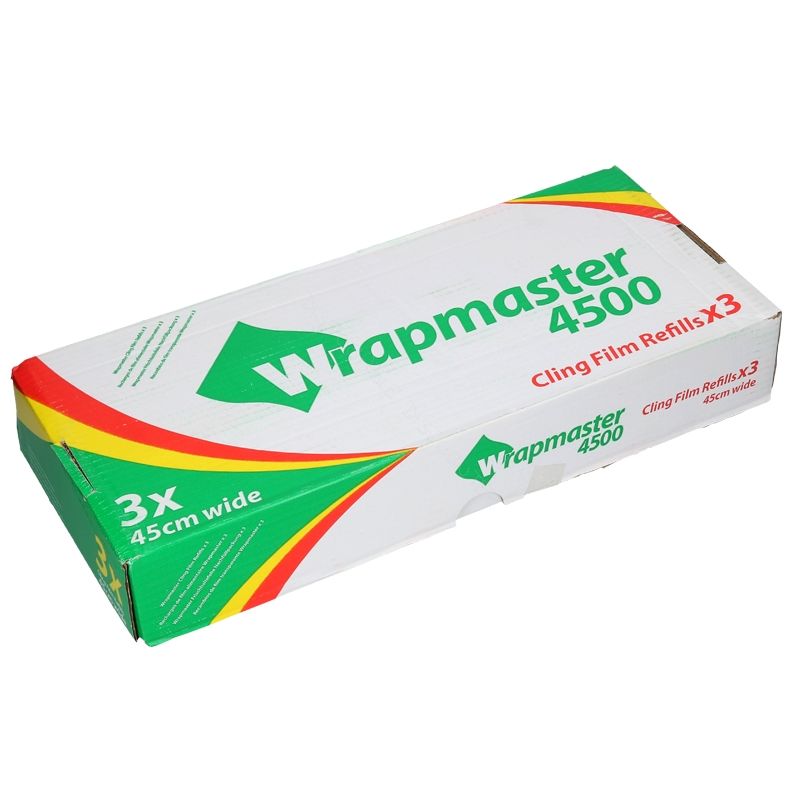 450mmx300mtr Catering Cling Film Refills
Choose our 450mmx300mtr Catering Film Refills for a premium quality cling film that embodies hygiene, safety, and efficiency. Trust us to provide you with the best solution for all your catering film needs, so you can deliver outstanding meals to your customers with confidence.
Crafted from top-quality materials, our cling film ensures a secure and tight seal on food containers, preserving the freshness and integrity of your culinary creations. Hygiene is paramount in the catering industry, and our cling film is designed to meet the highest standards. It creates a protective barrier that guards against bacteria and contaminants, ensuring that your food remains safe and hygienic.
Our cling film is designed to adhere without leaving any residue, making it easy to remove and ensuring a clean and hassle-free experience. With a generous length of 300mtr and a wide width of 450mm, it provides ample coverage for various catering needs, from wrapping up large trays of food to storing leftovers.  The quick and easy dispensing mechanism allows for swift and efficient wrapping, saving you valuable time in a fast-paced catering environment.
We are committed to sustainability, and our cling film is made from recyclable materials, reducing our environmental impact and promoting eco-friendly practices in the catering industry.
Case Quantity : 3 Rolls
Product Code: 10113A1