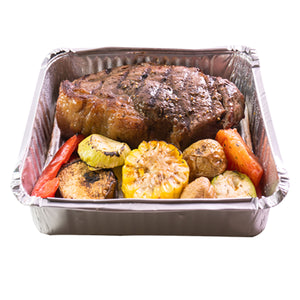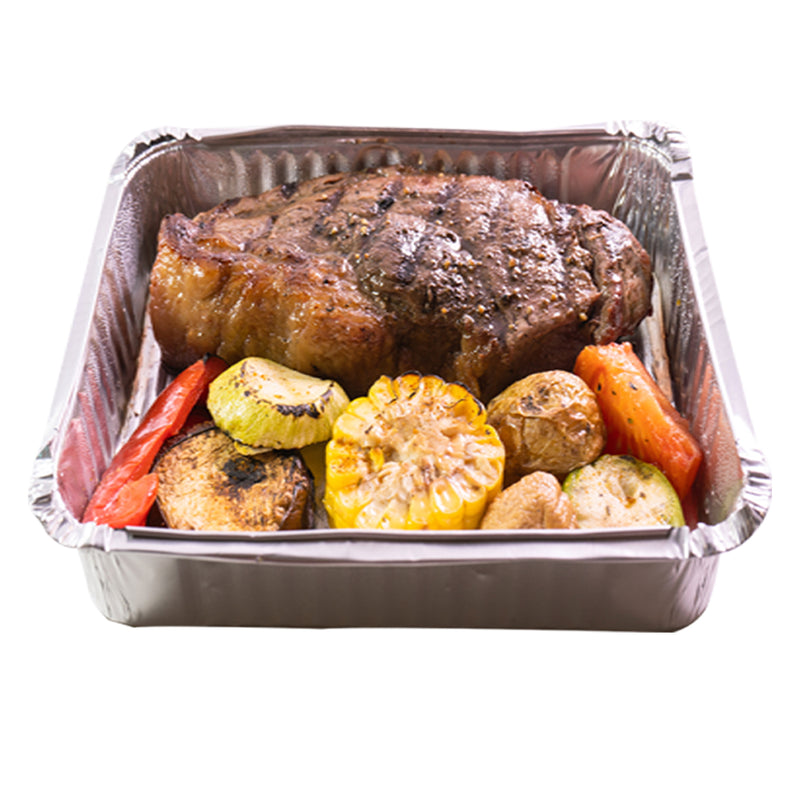 9x9x2" Square Foil Containers
Find you go-to solution for meals on-the-go with our 9x9x2" Square Foil Containers!
Ideal for take-aways, restaurants, and anyone who needs to transport food from one place to another, these foil containers are the perfect solution.
The 9x9x2" size makes storing and transporting a breeze for a variety of different foods, from casseroles and pasta dishes to salads and sandwiches. With their durability, they ensure that food stays fresh and safe.
These containers are also ovenable, so you can use them to bake your favorite dishes and serve them directly from the container. 
Dimensions : 9 x 9 x 2 inches 
Case Quantity : 200
Lid code : 101942B
Product Code: 101941